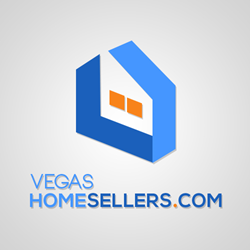 This offer is for first time home buyers and previous home owners, and it will save our clients a lot of money
Las Vegas, NV (PRWEB) May 30, 2015
VegasHomeSellers.com has just launched a generous new program for potential home buyers. Thanks to the new program, clients can purchase a home with no money down. Unlike searching for homes in the Zillow Las Vegas section, VegasHomeSellers.com offers a more updated inventory of homes available for sale in Las Vegas; in addition, it allows potential home buyers to schedule appointments to see them directly from the site.
As Kourtney Wagner, a trained real estate agent and founder of VegasHomeSellers.com explained, home buyers will receive a grant that is worth 4 percent of the loan amount; this will cover both the down payment and closing costs. As a bonus, the grant never needs to be repaid.
"This offer is for first time home buyers and previous home owners, and it will save our clients a lot of money," Wagner noted, adding that thanks to this innovative new offer, most clients will be able to buy a home that will in many cases be less than what they pay in rent.
"The out of cost expenses for the home inspection and the appraisal is less than $1,000."
Whether potential home buyers are looking for condos, town homes, investment properties or homes for sale in the Las Vegas, Henderson or North Las Vegas areas, VegasHomeSellers.com is a One Stop Real Estate Shop. The website features advanced MLS search options, which allows clients to find the kinds of property they are looking for.
Then, once they have found properties they wish to see, or if they have questions about real estate, potential home buyers may contact Wagner directly through the site or give him a call at 702-237-0390.
Anybody who would like to learn more about VegasHomeSellers.com is welcome to visit the website at any time; there, they can browse through the available listings. To help narrow down their search, potential home buyers can search for properties based on their type, price, and number of bedrooms and bathrooms.
"In today's competitive and complex market, a buyer's agent is a necessity, and I will help you locate the perfect home for you and your family with no cost to you," Wagner said.
About VegasHomeSellers.com:
VegasHomeSellers.com allows clients to search the entire inventory of homes and make an appointment to view homes directly from the site. Known as "The Vegas Home Sellers," the website helps clients Buy and Sell Las Vegas Real Estate. For more information, please visit http://www.vegashomesellers.com/
The Vegas Home Sellers
10750 W Charleston Blvd
Las Vegas, NV 89135