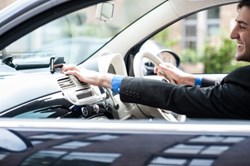 Adults over the age of 18 can use our system to find quotes, make contact with companies and review policy declarations online.
Houston, Texas (PRWEB) September 03, 2013
Most automotive insurance plans that vehicle owners purchase to protect a vehicle from sudden damage are priced differently for drivers. The AutoProsUSA.com company has now posted its vehicle insurance plans review online at http://autoprosusa.com/insurance to introduce vehicle owners to ways that can be used to reduce the price of automobile insurance for a U.S. policy.
Obtaining a vehicle insurance policy used to include a telephone call to insurance agents to review the current package prices available as well as to receive a base quotation for policy services.
The new plans that can be reviewed online through the created insurance policy locator tool take away the third party need by consumers to speak by telephone with agents.
"Our tool provides immediate access at the touch of a button to hundreds of potential providers of vehicle insurance," a specialist for the Auto Pros company said. Data is sourced direct by this company from insurance brokers to ensure the lowest rates are possible.
Automobile owners who are ready to renew an existing policy could benefit from a quotation from a different company. Many insurers are in competition with each other to produce the best coverage types for a reduced package price. Renewal policy information is now included in the information from the finder tool now online.
"Adults over the age of 18 can use our system to find quotes, make contact with companies and review policy declarations online," the specialist confirmed.
Aside from providing insurance quote information to the public, the AutoPros company has developed an additional database search tool that is easy to use online. Automotive warranty information can be crucial to supplying the best repair coverage for a used vehicle.
The warranty finder tool at http://www.autoprosusa.com/auto-warranty online is now helping to connect car owners with inexpensive extended warranty programs.
About AutoProsUSA.com
The AutoProsUSA.com company now provides one of the largest and easiest to use resources online to find automotive insurance policies for any motor vehicle type used in the U.S. or Canada. The company researchers currently uncover data that is submitted through broker companies and other resources to produce the rates currently provided for each search online. The AutoProsUSA.com company offers a toll-free assistance line to all consumers using its website for parts research, product reviews or other services that are offered directly online to the public.