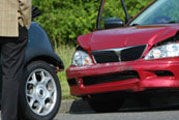 Some vehicle owners find out the hard way that not all damage reported to a vehicle is covered by a regular insurance policy
Indianapolis, IN (PRWEB) December 21, 2013
Protecting vehicles from damage during collisions is one of the solutions provided by vehicle insurance. The Auto Pros company is now expanding its provider lookup system online to extend vehicle maintenance insurance quotes to drivers at http://autoprosusa.com/insurance.
This company expansion is introducing different levels of additional protection that any driver can add to secure more coverage for a vehicle. Because some insurance plans provide a basic liability payout, the dollar amounts could be insufficient to pay for more expensive vehicle damage.
The Auto Pros new list of maintenance insurance providers in the United States is expected to provide one additional resource online for motor vehicle owners to use. This complimentary quotes system is meant to provide extensive research of the automobile industry without drivers making contact with companies until policies are purchased.
"Some vehicle owners find out the hard way that not all damage reported to a vehicle is covered by a regular insurance policy," one source from the Auto Pros company said.
The maintenance industry includes auto mechanics, diagnostic body shops and parts distributors working together to repair vehicles in the U.S. Each of these service providers have different rates that are covered by insurance plans and other rates that are normally payable by a vehicle owner.
"The repair insurance policy providers now viewable in the quotes system online open up new sources of protection for car owners to explore aside from standard auto insurance plans," the source concluded.
The Auto Pros USA company insurance system that is usable online is a portion of the 2013 upgrades that have been made to the company homepage. Additional research for locating aftermarket and preowned auto parts for sale can be conducting using the supplier locator systems online.
A warranties matching system is now open and available for public use at http://autoprosusa.com/auto-warranty to promote additional sources of motor vehicle protection for any brand of vehicle used in the United States.
About AutoProsUSA.com
The AutoProsUSA.com company has adjusted the set of tools on the company website in 2013 to provide insurance quotations and other services to car owners online. This company has modified its services this year to supply additional research methods for vehicle owners to use. The AutoProsUSA.com company operates a successful parts referral business aside from any additional services now found on the company website. A full company support team offers toll-free telephone number assistance and online contact through website forms to customers.