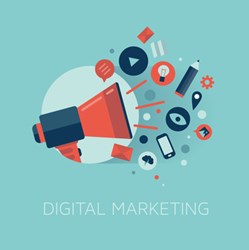 VehicleHistory.com will still maintain a phone bank for people who prefer contacting the company that way.
Los Angeles, CA (PRWEB) October 20, 2013
VehicleHistory.com is set to launch a full suite of social media sites in order to better connect with their customers in the post-launch cycle of their business, the company said yesterday.
"Now that our initial company launch has been successful, it's time for us to find ways to reach out and connect with our customers and potential customers," a VehicleHistory.com spokesman said. "In this day and age, people expect companies to be available for them on social media so that is the second phase of our company launch."
VehicleHistory.com will be launching a presence on Facebook, Twitter, LinkedIn, Pinterest, and other social media sites, he said. They will also be creating a company blog.
"These social media sites service two distinct functions for us and our customers," he said. "First of all, they allow us to put out new information about our company and our services. Secondly, they give people a way to contact our company in a way that is more comfortable for this generation of Internet users."
In the past consumers would contact companies through their phone banks, he said, but these days more people are comfortable using social media to talk to companies about their questions and concerns.
"When you contact us through social media, you don't have to worry about being put on hold or going through a phone tree," he said. "You can simply let VehicleHistory.com know what information you need and we'll provide it."
VehicleHistory.com will still maintain a phone bank for people who prefer contacting the company that way, he said.
"The goal is to be as connected to our customers as possible," he said.
About VehicleHistory.com:
Customer service website VehicleHistory.com was created to serve the needs of public records clients across North America. With thousands of requests processed each day, VehicleHistory.com continues to grow as a reputable customer service resource. Visit VehicleHistory.com to chat with a live representative, call 1-855-482-6465, or email manager(at)VehicleHistory(dot)com with any questions or concerns.