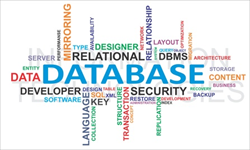 VehicleHistoryRecord.com has also updated their privacy policy to provide customers more information about the security of their data.
Houston, TX (PRWEB) March 20, 2014
VehicleHistoryRecord.com is beefing up their internal security measures in order to protect the privacy and security of their consumer data, the company announced yesterday.
"Customer privacy has always been very important to us," a VehicleHistoryRecord.com spokesman said. "We've always had high-end protection. Recent software advances have made it possible for us to keep private data even more secure than before, and we decided to take advantage of that."
The new VehicleHistoryRecord.com software will perform two basic tasks, he said. First, it will make sure that email addresses and other personally identifiable information is only accessible by company employees that need to access it to communicate with customers. The company stressed that it will never be shared with third parties, and there will be no way for anyone to know customers did a search on any particular vehicle.
"Secondly, it will make sure that and encrypted financial information is as secure as possible so that people don't have to worry about any of that information getting out," he said. "It will be kept completely confidential and not accessible by our staff members."
VehicleHistoryRecord.com has also updated their privacy policy to provide customers more information about the security of their data.
"We want people to know exactly how their personal data will be used, and exactly how safe it is when they entrust it with us," he said. "We believe that is part of building a great relationship with our customers."
About VehicleHistoryRecord.com:
VehicleHistoryRecord.com was created to serve the needs of public records clients across North America. With thousands of requests processed each day, VehicleHistoryRecord.com continues to grow as a reputable customer service resource. Visit VehicleHistoryRecord.com to chat with a live representative, call 1-877-992-4640, or email manager(at)VehicleHistoryRecord(dot)com with any questions or concerns.