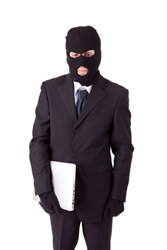 The new privacy policy makes it clear that VehicleHistoryRecord.com will only share their personal information in ways they need to in order to provide their services.
Los Angeles, CA (PRWEB) March 12, 2014
VehicleHistoryRecord.com has updated and clarified their privacy policy in order to make customers feel safe and secure when they use their site, the company said yesterday.
"People are getting more and more concerned about their privacy when they are online," a VehicleHistoryRecord.com spokesman said. "They have started to realize that without strong protections in place, their personal information can be used in ways they are not comfortable with. We want to reassure them we will never do anything with their data that they do not authorize us to."
The new privacy policy makes it clear that VehicleHistoryRecord.com will only share their personal information in ways they need to in order to provide their services, he said.
"In general, we don't share any information at all," he said. "Obviously we have to share details to the credit card company for processing and order confirmation. But other than that, it stays in our secure servers."
Even email addresses are protected as much as possible, he said.
"Only the staff that responds to your emails ever sees your email address," he said. "The rest of the staff does not have access to it. We don't sell information to third parties. We hope the new privacy policy makes this clear."
The change came about, he said, because the customer service staff was getting questions about the previous privacy policy.
"We hope the new policy puts those questions to rest and lets people feel good about doing business with us," he said.
About VehicleHistoryRecord.com:
VehicleHistoryRecord.com was created to serve the needs of public records clients across North America. With thousands of requests processed each day, VehicleHistoryRecord.com continues to grow as a reputable customer service resource. Visit VehicleHistoryRecord.com to chat with a live representative, call 1-877-992-4640, or email manager(at)VehicleHistoryRecord(dot)com with any questions or concerns.