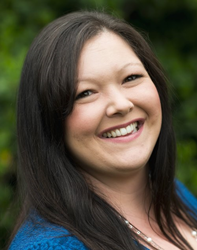 Schweiger brings more than 10 years of diversified manufacturing and project management experience to her new post at Stertil-Koni.
Stevensville, MD (PRWEB) May 19, 2014
Stertil-Koni, the leader in heavy duty vehicle lifts, notably for the municipal, transit, military and corporate fleet marketplaces, today announced that Tanya Schweiger has joined the company as Project Manager, working in the Operations Division.
In her new post, Schweiger brings more than 10 years of diversified manufacturing and project management experience with a particular depth in Quality Assurance, Document Control Systems, Standard Operating Procedures and Internal Auditing. Prior to joining Stertil-Koni, she was also responsible for implementing an ERP system while simultaneously managing multiple production projects.
In making today's announcement, Dr. Jean DellAmore, president of Stertil-Koni, stated, "Tanya's expertise spans a broad range of highly competitive industries, including defense contracting, woven metals, pharmaceuticals and healthcare devices. We are confident that she will be a very strong addition to our rapidly growing company."
At Stertil-Koni, Schweiger will be responsible for managing the company's technical support group as well as overseeing the process associated with the delivery of multiple, complex inground lifting system orders.
Schweiger received her Bachelor's degree in Liberal Studies from Chowan University, Murfreesboro, NC.
About Stertil-Koni USA, Inc.
Stertil-Koni is the global market leader in heavy duty vehicle lifts – bus lifts and truck lifts– and is the preferred supplier to the world's leading companies in the truck and bus industries. Stertil-Koni's breadth of products meets all ranges of lifting needs and includes mobile column lifts, two-post, four-post, inground piston lifts, half-scissors platform lifts, and its innovative axle-engaging, inground, scissor lift configuration, ECOLIFT. Stertil-Koni has also recently begun installing the DIAMOND LIFT, a full rise telescopic piston lift designed to set new standards in precision heavy duty lifting. Stertil-Koni also recently introduced its new 2-post series, FREEDOM LIFT, with lifting capacities ranging from 16,000 to 30,000 lbs. Stertil-Koni is headquartered in Stevensville, Maryland and has production facilities in Europe and the U.S.