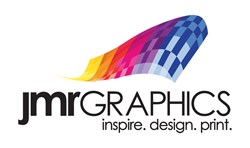 Central Islip, NY (PRWEB) September 13, 2013
Nationwide vehicle wraps manufacturer, JMR Graphics, confirms the upswing in revenue generated by the outdoor advertising industry.
According to an August 26th, 2013 article published by Media Daily News titled "Out-of-Home Continues Revenue Upswing," out-of-home advertising saw an increase in revenue generated. The Outdoor Advertising Association of America reports that "out-of-home advertising revenues increased 5% from around $2.1 billion in the second quarter of 2012 to just under $2.2 billion in the second quarter of 2013."
This quarter of growth marks the 13th straight quarter of growth for out-of-home advertising, which has seen consistent "year-over-year increases" since the second quarter of 2010.
Subcategories that saw the most growth included miscellaneous services, restaurants and retail. Diageo, StubHub, Chipotle, 7 Eleven and Apple were reported to be some of the top advertisers incorporating out-of-home components into their advertising campaigns.
The adaptability and flexibility of outdoor advertising has been a major contributing factor to the industry's consistent growth. The use of digital out-of-home tactics has allowed advertisers to engage with consumers and create personal memorable consumer experiences through their outdoor advertisements.
TJ Pannell, a representative from JMR Graphics, a nationwide vehicle wraps manufacturer, elaborates on the benefits of outdoor advertising and what this means for the industry in the future. "Any type of outdoor advertising, whether it is digital screens, billboards, car wraps, etc., increases brand visibility ten-fold. Brands can literally insert themselves into the most relevant locations depending on the target audiences they are trying to reach," he says. "Outdoor advertisements are also unavoidable. You can't turn a page or switch a channel, keeping them in front of the eyes of consumers 24/7/365. Because of the malleability outdoor advertising possesses the industry will stay on this steady incline for years to come."
JMR Graphics is an award winning Nationwide 3M Certified Manufacturer of Graphics for over a quarter of a century. We specialize in branding companies through Fleet Graphics, Vehicle Wraps, Architectural Wall Graphics, Promotional Window Clings, Floor Graphics, Event Signage and much more. We offer a variety of 3M Graphics Films, which are specially designed for most surfaces that require a changeable, short and long-term application. Our exceptional "Turn Key Service" is backed with a 3M MCS Warranty to give you peace of mind when you need optimum performance for the intended life of your graphics. With our state-of-the-art, cutting-edge facility we inspire our clients by providing creative design, custom-printed graphics and handle a network of nationwide installers. JMR Graphics provides expert capabilities and capacities needed to meet any graphic challenge.
#####