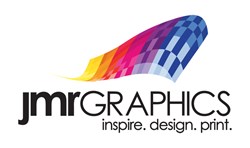 Central Islip, NY (PRWEB) February 03, 2014
JMR Graphics, a nationwide vehicle wraps manufacturer, responds to an article from AdWeek that discusses Oscar Mayer's contest to let one of their fans 'lease' an infamous 2014 Wienermobile.
In an article published by AdWeek on January 24th titled "Redefining Luxury, the 2014 Wienermobile is Now Available for Lease," a promotion launched by Oscar Mayer to allow one of their Twitter followers to win a daylong lease to the Wienermobile is discussed. McGarry Bowen, the advertising agency who put the promotion together, tagged the promotion "Form. Meats. Function." The contest asks Oscar Mayer's Twitter followers to explain in 140 characters of less "why they are worthy" of being able to drive the iconic vehicle around for a day.
TJ Panell, a representative of JMR Graphics, a nationwide vehicle wraps manufacturer, says, "The Wienermobile is an iconic example of an out-of-home and mobile advertisement. It is interesting to see just how excited fans and consumers can get with the sighting of one of these vehicles. It sparks so much excitement that these fans go out of their way just for the opportunity to drive it. This is just one of the many examples of how mobile and out-of-home advertising is effective in generating brand awareness and engaging your intended audience." He says, "With a little creativity, any brand can transform a vehicle into a celebrated moving billboard, much like the Wienermobile."
JMR Graphics is an award winning Nationwide 3M Certified Manufacturer of Graphics for over a quarter of a century. We specialize in branding companies through Fleet Graphics, Vehicle Wraps, Architectural Wall Graphics, Promotional Window Clings, Floor Graphics, Event Signage and much more. We offer a variety of 3M Graphics Films, which are specially designed for most surfaces that require a changeable, short and long-term application. Our exceptional "Turn Key Service" is backed with a 3M MCS Warranty to give you peace of mind when you need optimum performance for the intended life of your graphics. With our state-of-the-art, cutting-edge facility we inspire our clients by providing creative design, custom-printed graphics and handle a network of nationwide installers. JMR Graphics provides expert capabilities and capacities needed to meet any graphic challenge.