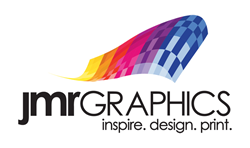 Central Islip, NY (PRWEB) March 01, 2014
JMR Graphics, a nationwide vehicle wraps manufacturer,comments on an article from The Drum that discusses a new, interactive marketing campaign from HTC.
According to an article published by The Drum on February 11th titled, "HTC teams with Aerva for campaign which sees users' photos displayed on Times Square billboard," HTC is partnering with Omnicom and Aerva in order to promote the new HTC One phone and its ability to take high quality pictures.
The eleven-week international campaign will allow individuals who currently have anHTC One phone to enter pictures through various forms of social media. Each submitted photo will have a chance to make it onto an HTC sponsored Times Square billboard, which is shaped to resemble an HTC One phone.
TJ Panell, a representative of JMR Graphics, a nationwide vehicle wraps manufacturer, says, "HTC's new campaign is a great way to engage consumers in a very direct and interactive way. The newest and quickest growing trend is to combine out-of-home advertising with social media and/or mobile advertising. Simple things like adding hashtags, QR codes, and incorporating social media can dramatically increase consumer interaction and interest with any brand."
JMR Graphics is an award winning Nationwide 3M Certified Manufacturer of Graphics for over a quarter of a century. We specialize in branding companies through Fleet Graphics, Vehicle Wraps, Architectural Wall Graphics, Promotional Window Clings, Floor Graphics, Event Signage and much more. We offer a variety of 3M Graphics Films, which are specially designed for most surfaces that require a changeable, short and long-term application. Our exceptional "Turn Key Service" is backed with a 3M MCS Warranty to give you peace of mind when you need optimum performance for the intended life of your graphics. With our state-of-the-art, cutting-edge facility we inspire our clients by providing creative design, custom-printed graphics and handle a network of nationwide installers. JMR Graphics provides expert capabilities and capacities needed to meet any graphic challenge.
#####