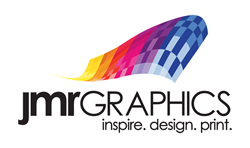 Central Islip, NY (PRWEB) March 22, 2014
JMR Graphics, a nationwide vehicle wraps manufacturer, responds to an article published by AdWeek that discusses battery manufacturer Duracell's "Moments of Warmth" out-of-home campaign in Montreal that features heated transit ads activated by a circuit of human hands.
In an article published by AdWeek on March 12th titled, "Duracell Bus Shelter in Montreal Heats Up When Everyone Holds Hands," a unique and innovative campaign from Duracell is discussed. Throughout Montreal, Duracell has implemented transit ads for their new campaign "Moments of Warmth." These bus shelters have a plus and a negative sign on opposite sides. When a chain of human hands is created and touches these signs, they are activated to release heat and warm the bus shelter.
TJ Panell, a representative from nationwide vehicle wraps manufacturer JMR Graphics, says, "This out-of-home transit advertising campaign from Duracell is interactive, innovative, and memorable. Especially in frigid Montreal, most people inside this bus shelter will probably find themselves touching hands and starting conversations with people they wouldn't have otherwise. This ad not only promotes Duracell's brand and their product, but also will bring the bus-goers of Montreal a little closer."
JMR Graphics is an award winning Nationwide 3M Certified Manufacturer of Graphics for over a quarter of a century. We specialize in branding companies through Fleet Graphics, Vehicle Wraps, Architectural Wall Graphics, Promotional Window Clings, Floor Graphics, Event Signage and much more. We offer a variety of 3M Graphics Films, which are specially designed for most surfaces that require a changeable, short and long-term application. Our exceptional "Turn Key Service" is backed with a 3M MCS Warranty to give you peace of mind when you need optimum performance for the intended life of your graphics. With our state-of-the-art, cutting-edge facility we inspire our clients by providing creative design, custom-printed graphics and handle a network of nationwide installers. JMR Graphics provides expert capabilities and capacities needed to meet any graphic challenge.