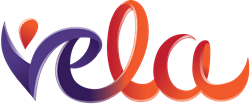 "Vela's representatives among 500 innovators, decision-makers and opinion leaders from more than 70 countries, gathered at the Zero Conference in Vienna"
Vancouver, British Columbia (PRWEB) February 03, 2016
Vela Canada, a not-for-profit organization, world leader in Microboards, Individualized Funding and Independent Living solutions, will be present at this year's Zero Project Conference hosted by the United Nations in Vienna from February 10-12, 2016.
The Zero Project Conference 2016, convened by the Essl Foundation, the World Future Council and the European Foundation Centre at the UN Vienna, Austria, will:

Gather 500 innovators, decision-makers as well as opinion leaders from more than 70 countries.
Highlight up to 100 Innovative Policies and Innovative Practices concerning Inclusive Education and/or ICTs from around the world;
Organize close to 30 plenary sessions and workshops, plus an exhibition.
About The Zero Project Conference
The Zero Project is internationally recognized for their commitment to creating a world without barriers for persons with disabilities. They do this by bringing together innovate organizations such as Vela to promote solutions-oriented approaches to decision-makers and opinion-leaders worldwide. More than 500 stakeholders will be attending the conference this year from organizations such as The United Nations, European Union, disabled persons organizations, various government administrations and media.
More details on the conference here
http://www.zeroproject.org
About Vela Canada
Vela is a non-profit society that provides solutions to individuals with disabilities and their trusted family and friends giving the person the ability to live a self-determined life. This is done by exploring ideas and options that can lead to customized, inclusive and creative support.
For more information:
Vela Microboard Association
http://www.velacanada.org
http://www.facebook.com/VelaCanada
1(604) 575 2588