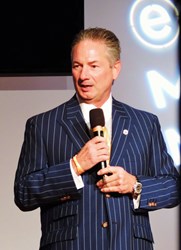 Salisbury, NC (PRWEB) February 16, 2014
Vemma Nutrition Company entered the exploding healthy beverage industry in 2004.
Functional beverages now make up almost half of all sales of nonalcoholic beverages in the US, and that percentage is growing every year as people become more health conscious. (these statements require a source to be included with the press release).
Vemma maintains the highest levels of quality control and they own, operate, and oversee all aspects of the manufacturing process. Unlike major competitors, Vemma manufactures all of its liquid products. Vemma uses the finest ingredients, including the super fruit mangosteen from Southeast Asia, organic green tea, and organic aloe vera.
Vemma does not manufacture its products in the traditional mass production fashion, and it does not distribute them traditionally either. Vemma has developed an affiliate marketing program that is attractive for home business entrepreneurs.
Vemma believes it has designed one of the most user friendly affiliate programs available:

Anyone can join — it's free to sign up
Opportunity to earn Part-time or full-time income
Opportunity to earn Residual income
Marketing website and mobile business app
Flexible schedule
Leadership training and support
Vemma's marketing website is state-of-the-art and utilizes social media to its fullest potential. Vemma's mobile app has cutting edge text, videos and tracking capabilities. Vemma has an exciting product line that covers all major demographics. Vemma as a company has an excellent reputation in the marketplace and has won several important awards. The company's Founder and CEO, BK Boreyko, was awarded a Silver Stevie in the 2013 American Business Award as the Executive of the Year.
Vemma affiliates come from all levels of education and backgrounds, but share one common passion – a belief in Vemma's products. With Vemma's generous recognition programs, affiliates have the opportunity to earn a multitude of rewards, including a car or college tuition bonus, stylish Vemma gear and lavish travel experiences. Vemma also holds an annual convention in Las Vegas for its affiliates that is second to none.