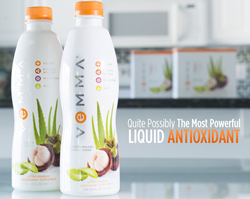 This is Vemma! Welcome to the Revolution!
Salisbury, NC (PRWEB) September 20, 2013
Vemma includes 12 full spectrum vitamins to fill in the nutritional gaps that are missed in an every day diet.
Vemma is set apart from other nutritional drinks by Mangosteen. Mangosteen is a rare super fruit found in the deep jungles of Southeast Asia. For centuries, the natives have used Mangosteen to heal a whole range of ailments. Mangosteen contains xanthones, which is a chemical structure super rich with antioxidants, far beyond other fruits.
Another key ingredient in Vemma is organic Aloe. The Aloe Vera plant has long been known to be beneficial for all kinds of health ailments, including high cholesterol, cancer, inflammation, and arthritis. The manufacturers of Vemma use only the highest quality organic ingredients. This solution has been developed by eastern health practitioners, and western science to bring about an extremely powerful antioxidant formula.
Antioxidants themselves battle unstable molecules in the body known as free radicals. Free radicals attack healthy cells, mutating them, and eventually destroying them. This is what brings on aging. This is what brings on disease. Antioxidants come naturally in all kinds of fruits and vegetables, but their antioxidant power is often minimized by a whole range of factors. Vemma has been rated with over 4800 OARC units per serving. A person would have literally eats pounds of fruits and vegetables to get that same antioxidant benefit.
The producers of Vemma are so confident in their products that they are offering a 30 day money back guarantee. Many happy customers have reported noticing benefits before the thirty day trial is up and are now life long converts. These days, as the nutritional value of our every day food supply is increasingly lacking, people are looking for a supplement that will really make a difference. Vemma is it.
Billy McSwain has been working with Vemma for eight years and is a Vemma Star Ambassador.
Read other related releases:
Vemma Energy Drink
Vemma Event: Charlotte, NC September 27th, 28th, 2013
#Vemma #VemmaEnergyDrink #BreakingNews #GoogleTrends #BillyMcSwain #Antioxidant