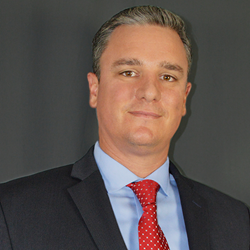 We are pleased to welcome Jake to our Venbrook team of risk managers and business advisors. Jake will help us build on our forward momentum to our growing list of clients in the commercial transportation and construction markets. -- Jason Turner, CEO
Los Angeles, California (PRWEB) June 27, 2016
Jason Turner, CEO and President of Venbrook Insurance Services, a national-leader in insurance solutions and risk management, announced that Jack Snyder has joined the company. "We are pleased to welcome Jake to our Venbrook team of risk managers and business advisors," stated Jason Turner. "Jake will help us build on our forward momentum to our growing list of clients in the commercial transportation and construction markets." In his role as Vice President, Jake Snyder, will be responsible for sales, account management, and marketing to Venbrook's national client-base including insurance brokerage, risk analysis, innovative risk solutions and alternative risk financing.
Jake has over 15 years of experience working with commercial transportation and construction businesses. Jake's early exposure to insurance began at a young age when his father started an MGA that he later sold to AIG. He got his start as a lead generator for commercial and personal lines insurance brokers and was quickly promoted to team leader and trainer at National Marketing Services. He was National Account Manager at startup Zylex Pharmaceuticals and grew the company to over $10M in revenue. Jake went on to become co-founder of Superior Medical Supply (SMS) where despite the challenges of operating in an increasingly regulated industry and competing with some of the larger pharmaceutical companies, Jake grew the company and eventually sold his shares to move back to California. Most recently, Jake was Business Development Producer at Leavitt Insurance Services of Southern California focused on alternative risk financing solutions (captives), commercial HVAC, contractors and the energy industry.
Jake earned a Bachelor of Administration and Management from University of Phoenix and is an active member of Business Networking International (BNI).
About Venbrook®
Venbrook Insurance Services is a national leader in insurance, reinsurance, and risk brokering and management solutions. We cater to a national client base across myriad industries with divergent needs. Our team of experts and industry specialists' partner with our clients to manage their risks, create security, promote growth and add value by delivering best-in-class insurance products and programs. Venbrook is committed to ongoing product innovation, market agility, and strength in our partnerships for risk management solutions that allow you to focus on driving your business forward.
Venbrook is headquartered in Woodland Hills, CA with various locations throughout the country.
For more information on Venbrook Insurance Services, visit us at http://www.venbrook.com or (818) 598-8900.
Media and Press Release Inquiries:
Erika Magana
Director, Marketing and Communications
818-598-8900
http://www.venbrook.com
Follow our community:
Facebook – http://www.facebook.com/venbrook
Twitter – http://www.twitter.com/venbrook
LinkedIn – http://www.linkedin.com/company/venbrook