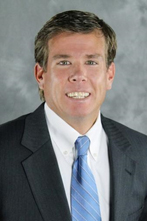 Los Angeles, CA (PRWEB) September 18, 2014
Jason Turner, CEO and President of Venbrook Insurance Services, a national-leader in insurance solutions and risk management, announced that Kevin Mahoney has joined the company. "We are pleased to welcome Kevin as part of the on-going expansion of our Venbrook team of very talented professionals," stated Jason Turner. "We are very excited to have Kevin join our firm and look forward to the contributions Kevin will bring to our growing list of clients." In his role as Senior Vice President, Kevin Mahoney, will be responsible for sales, account management, and marketing to Venbrook's national client-base including insurance brokerage, risk analysis, program design, innovative risk solutions and alternative risk financing.
Prior to joining Venbrook, Kevin worked at Aon Risk Services for three years as an Account Executive. In this role, Kevin led a team providing superior client services in risk mitigation and insurance services. He developed expertise in the challenging Workers' Compensation and evolving Cyber Risk arenas while focusing in the Real Estate, Technology, and Private Equity markets. Kevin spent two years brokering Property and Casualty programs and five years in the Executive Liability practice at Marsh Risk & Insurance Services where he focused on Directors & Officers, Fiduciary, Errors & Omissions, Employment Practices, and Fidelity. Kevin also worked for C.T. Bowring in the Lloyd's of London insurance market as an Analyst.
Kevin earned his Master's in Business Administration from the University of California Irvine, Bachelor of Science degrees from the University of Notre Dame in Economics and History / Government, a Master's of Education degree from National University, the Registered Professional Liability Underwriting designation, and the Associate of Risk Management degree.
About Venbrook®
Venbrook Insurance Services is a national leader in insurance, reinsurance, and risk brokering and management solutions. We cater to a national client base across myriad industries with divergent needs. Our team of experts and industry specialists' partner with our clients to manage their risks, create security, promote growth and add value by delivering best-in-class insurance products and programs. Venbrook is committed to ongoing product innovation, market agility, and strength in our partnerships for risk management solutions that allow you to focus on driving your business forward.
Venbrook is headquartered in Woodland Hills, CA with various locations throughout the country.
For more information on Venbrook Insurance Services, visit us at http://www.venbrook.com or (818) 598-8900.