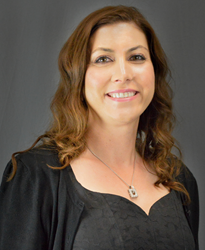 Rammy Streit Joins Venbrook Insurance Services as Senior Vice President
Los Angeles, CA (PRWEB) February 19, 2015
Jason Turner, CEO and President of Venbrook Insurance Services, a national-leader in insurance solutions and risk management, announced that Rammy Streit has joined the company. "Venbrook is focused on continuing to expand its footprint in the finance sector. Rammy brings valuable experience to our producer team, she will help us expand our reach into the Private Equity and Mergers & Acquisitions markets," stated Jason Turner. "She will focus on deepening the firm's regional capabilities and accelerating its growth in these key areas. Her strategic perspective and financial expertise make her an ideal fit for Venbrook. " In her role as Senior Vice President, Rammy Streit, will be responsible for sales, account management, and marketing to Venbrook's national client-base insurance brokerage, risk analysis, program design, innovative risk solutions and alternative risk financing.
Before joining Venbrook, Rammy worked in investment banking, focusing on providing high-yield debt products and services for large-cap corporations in the industrial, healthcare and gaming industries. Her past employers include Aon Risk Solutions, Bank of America Merrill Lynch, Barclays Capital, and Lehman Brothers. Prior to investment banking, Rammy worked in the pharmaceutical industry for Johnson & Johnson and Pharmacia Corp (now Pfizer), as well as for the Institute for the Living as a clinical psychologist and as an adjunct professor for the University of Hartford.
Rammy is a graduate of the Kellogg School of Management at Northwestern University where she earned her Masters of Business Administration, with majors in Finance, Accounting and Management and Organizations. She also holds a Masters degree in clinical psychology from the University of Hartford. Rammy received her Bachelor of Science in psychology from the University of Wisconsin - Madison.
About Venbrook®
Venbrook Insurance Services is a national leader in insurance, reinsurance, and risk brokering and management solutions. We cater to a national client base across myriad industries with divergent needs. Our team of experts and industry specialists' partner with our clients to manage their risks, create security, promote growth and add value by delivering best-in-class insurance products and programs. Venbrook is committed to ongoing product innovation, market agility, and strength in our partnerships for risk management solutions that allow you to focus on driving your business forward.
Venbrook is headquartered in Los Angeles with locations in Orange County, San Diego, CA, Chicago, IL, Detroit, MI, and Philadelphia, PA.
For more information on Venbrook Insurance Services, visit us at http://www.venbrook.com or (818) 598-8900.
Media and Press Release Inquiries:
Erika Magana
Director of Marketing
818-598-8900
http://www.venbrook.com