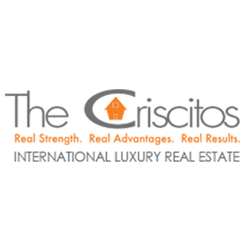 "Yes, this is a temporary inconvenience, but we really do need a newer, better road and bridge to connect the Miami area."
Miami, FL (PRWEB) June 09, 2014
Yet, there is another side to the story that few are talking about. When the Venetian Causeway reopens, it will be more beautiful, more stable, and more functional than ever.
It is true, even the professionals behind BuyMiami.Net will find the Venetian Causeway closing to be inconvenient. All commuters and residents will be inconvenienced in the short run. The Criscitos Luxury Real Estate Group focuses on Venetian Islands and Miami Beach real estate, so getting around will be difficult even for the realty team.
Unfortunately, there are holes opening up in the bridge that must be fixed. Repairs are essential. Once the project is complete, however, Venetian Islands and Miami Beach residents like The Criscitos will have a better road, a better bridge, and a better commute.
Miami-Dade Approves $10 Million to Repair Venetian Causeway
When the official word of the closure became public information, there was many a groan and gripe. This has been a trying year in the traffic life of Miami Beach, the Venetian Islands, and surrounding neighborhoods with Alton Road shutting down for flood prevention and still construction in the Port Miami Tunnel. The closing of the Venetian Causeway for nine months will undoubtedly create headaches for commuters in the area.
The other big news is that once the bridge re-opens, there will be no more discounted commuter passes offered to Miami residents unless they can prove that they work on the Venetian Islands. This is sure to leave a bitter taste in the mouths of many residents. The causeway will still be open to all, but it will simply cost more to avoid the very thing people are complaining about: future repairs and closures.
The thing is, residents can't have their cake and eat it too. Do Miamians want (and need) good infrastructure that doesn't crumble and buckle under the weight of demand? Or do they want a bridge that is falling apart that we can cross year round? Marcela Criscito, an expert on The Venetian Islands real estate, had this to say about the bridge closing for repairs:
"Yes, this is a temporary inconvenience for everyone who lives on Venetian Islands, there is no denying that. However, we really do need a newer, better road and bridge to connect the Miami area."
From Miami Beach to Downtown Miami, the Venetian Causeway is easily the fastest, most convenient and the most beautiful option. For nine months, it just won't be an option. When it reopens, the historic bridge and iconic causeway will be an even better, more beautiful, and a safer commute from the Venetian Islands to Miami Beach and to Downtown Miami.
For now, until September when the work is scheduled to begin, weight limits have been lowered to 11 tons on the Venetian Causeway. The weight limit on the West Venetian Bascule Bridge has been lowered to five tons. Modified bus service is available and patrons can board the regular bus stops along the causeway.