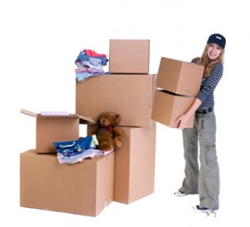 (PRWEB) November 12, 2013
Melrose Moving has released a blog offering 4 simple tips on how to pack and move chinaware and cups during a move!
People who need to relocate their homes have to know how to pack fragile items like chanware, cups, plates, various dishes and glass objects. If not properly packed, these objects can simply break during transportation. The shards can even be dangerous to the client when unwrapping and unpacking the objects! Packing them requires time and attention, and some tips can show clients which is the right way to handle fragile items.
There are four essential tips when it comes to packing and moving fragile items. There are: gathering moving materials, wrapping each item individually, packing and labeling boxes and most importantly, calling a moving company. Moving companies offer packing services for fragile items too. They will bring professional packing tools and high quality wrapping materials. Besides their equipment, movers in Venice have a lot of experience and they work with a high degree of professionalism.
Clients who need to relocate should follow the four simple tips provided by the blog. By following the advice given, they can prevent any damages to their fragile items.
"People who have to move a lot of fragile items like china and cups, should definitely call moving services in Venice! Movers can make relocating a lot easier for a low price!" said Russell Rabichev, Marketing Director for Melrose Moving.
Melrose Moving Company is a Los Angeles-based residential and commercial moving company. Originally established in 1999, and has been so popular that the owner started various other moving companies, such as 1 Los Angeles Movers, Movers Los Angeles, and Los Angeles Commercial Movers, all of which are operated by Melrose Moving. The moving company is licensed by the Public Utility Commission (PUC), and has an A rating with the Better Business Bureau (BBB). Melrose Moving accepts cash, checks, credit cards, and Paypal.
For more information, click on http://venicemovingcompany.com/. Call now: 1.800.431.3920.