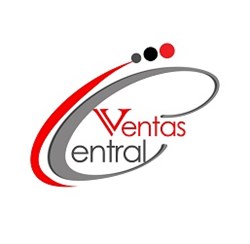 70% of Brits would not forgive a business for poor customer service.
London (PRWEB) October 24, 2013
On Thursday 17th October Ventas Central hosted a development workshop at their Islington office in North London to improve the firm's focus on customer needs. The workshop which ran for 2 hours and 30 minutes provided the outsourced sales and marketing firm with a broader insight into how customer service influences purchase decisions. 
About Ventas Central: http://www.ventascentral.com
Earlier last week Ventas Central voiced their concerns over the release of new research which claimed 70% of Brits would not forgive a business for poor customer service. Ventas Central reacted by insisting that businesses can only achieve growth if excellent customer service is delivered. Ventas Central stressed the importance of the role their customers play in their business growth strategy. In order to improve their understanding of their customers, Ventas Central hosted their own workshop to gain first-hand information about consumer behaviour. 
Providing consumers with excellent customer service is fundamental for all businesses. Customer service plays a major part in the buying behaviour of consumers and how they are influenced before making a purchase. It's inevitable that businesses understand why consumers make the purchases they make, which factors influence consumer purchase decisions and more importantly be aware of the changing factors in society that contribute to consumer buying behaviour. According to superprofesseur.com consumer buying behaviour is influenced by 4 key factors: cultural, social, personal and psychological. Consumers use these factors to make decisions and develop brand preferences. It is difficult for marketing agencies to control these factors directly, however, by generating a greater understanding of the impact these factors have on consumers, marketing strategies can be crafted to target the preferences of the consumer. As trends in society change, consumer preferences adjust correspondently. Ventas Central will maintain a competitive advantage amongst the outsourced sales and marketing industry by regularly investigating the needs of their consumers and adapting their marketing campaigns and customer service accordingly. 
Ventas Central is an outsourced sales and marketing firm based in North London. The use of direct marketing allows the firm to interact and engage with their customers directly, making it the ideal method for delivering excellent customer service. Ventas Central provide national clients with a cost-effective service that will increase their customer acquisitions and retention rates.