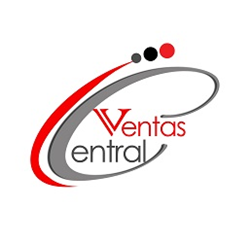 We obviously focus on offline marketing and this is largely due to the higher Return On Investment it offers our clients, but what is it that makes our direct form of marketing more effective?
(PRWEB) March 10, 2014
At Ventas Central, developing a marketing strategy that understands the needs of the customer is essential to producing fantastic results. As specialists in direct marketing, the company connects with customers by taking a brand direct to the target audience. Managing Director of Ventas Central, Josh Peace, asks:
"We obviously focus on offline marketing and this is largely due to the higher Return On Investment it offers our clients, but what is it that makes our direct form of marketing more effective?"
A substantial part of Ventas Central's success is a result of their accessible and direct approach, and the instant feedback they receive from customers' reactions to products and brands. However, it seems that this level of comprehensive response is not available online. It is certainly a cause for concern that many consumers are covering up their browsing activity online; this not only reveals how difficult it is to accurately measure the success of digital marketing strategies, but also suggests that online customer bases are actively avoiding being targeted.
We may be living in a digital age, but ultimately, it seems that the majority of customers are still keen to engage with a real human being; there is something instantly more trustworthy about dealing directly with another person over an anonymous online advertisement. In her article, titled 'The Social Media Boom and Bust', which she published on 28th August 2013, Margie Clayman argues that eventually 'the gloss of social media will begin to tarnish'. This suggests that despite the recent 'boom' in social media marketing, this may not be the most effective marketing tool long-term, as the hype associated with the digital platform begins to level out.
Many customers are now skipping adverts and blocking pop-up advertisements to disguise their digital footprint for several reasons, one of which is to avoid compromising their online security. In the article, Anonymity, Privacy, and Security Online, Lee Rainie, Sara Kiesler, Ruogu Kang And Mary Madden report on the Pew Research Center's Internet Project, finding that '86% of internet users have taken steps online to remove or mask their digital footprints'. In fact, the survey, which was conducted in September 2013, also found that:
"Notable numbers of internet users say they have experienced problems because others stole their personal information or otherwise took advantage of their visibility online."
This is a substantial percentage of internet users, clearly indicating that this platform still isn't regarded as a completely reliable source of advertising.
However, in terms of campaign analysis, the issue lies, not only with the consumer, but also with the companies unable or unwilling to review their campaigns. In his article, 'Social Media ROI: Why Are Most Companies Still Not Measuring It?', which was published on October 8 2013, Philip Cohan argues that there are many factors at play here; a lack of appropriate tools for data collection and the failure to recognise or understand relevant data, as well as a reluctance to discover ineffectiveness, all prevent companies from being able to measure the true success rates of their own campaigns. Cohan places high emphasis on the importance of this data evaluation:
"According to Fast Company, a surprising 88% of a sizable sample of marketing professionals feel they couldn't accurately measure their social media campaigns' effectiveness. Learning how to drive ROI with social media is almost immeasurably important for companies today. It all begins with learning to measure it properly."
It seems that a combination of customers' reluctance to be targeted online, and a substantial percentage of companies struggling to effectively analyse their campaigns make it difficult for online marketers to correctly measure their success. In this sense, direct marketing companies such as Ventas Central, certainly seem to have the advantage in terms of analysis and review, which are essential aspects of any marketing strategy, regardless of the platform they use.