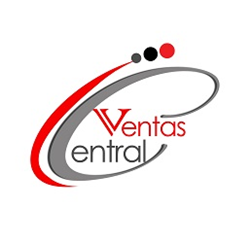 Company culture is so important to the growth of a business because most people are strongly influenced by the people around them.
(PRWEB) February 26, 2014
Josh Peace, MD of London-based marketing and sales firm Ventas Central, is proud to have been recognised as the 'stand out' speaker at a conference held on 23rd February.
The conference for marketing and sales professionals was held in London and hosted close to 500 attendees from around London and the South of England. The venue was the Grand Connaught Rooms in Covent Garden, located just a 15 minutes' walk away from the central London stations of Kings Cross, St Pancras and Euston, and 5 minutes from Covent Garden and Holborn Underground stations. The Grand Connaught Rooms holds 37 conference rooms of varying sizes; they range from smaller rooms with a capacity of 200 attendees, up to the Grand Room which holds 1000. Josh Peace, MD of Ventas Central, said: "The venue at the Grand Connaught Rooms was beautiful and spacious, and the facilities were excellent for our needs. As the conference was an all-day event, I feel that it was important to have held it in comfortable and pleasant surroundings. Having a great venue is more enjoyable both for speakers and attendees, and I think it does help if the attendees are comfortable, as it allows them to relax and absorb more information."
Josh Peace was selected to speak at the conference due to his experience in marketing, sales and entrepreneurship. The North London-based firm Ventas Central has seen unprecedented growth over the last 12 months, something which Josh Peace attributes to a progressive corporate culture, working with the right business partners, and focusing on customer retention. It was the former of these topics which Josh Peace discussed at the seminar, on the subject of 'Developing a Culture of Success'. The talk included advice for coaches and team leaders on how to create a 4-week plan to change the mentality of the individuals they are mentoring, in order to develop an environment which is more positive and goal-orientated. Entrepreneur.com stresses the importance of a company culture of shared values and vision, and that a leader's role in actively teaching and enforcing this culture is vital. "Company culture is so important to the growth of a business because most people are strongly influenced by the people around them. From experience I can attest that a culture of negativity can have an extremely corrosive effect on a business. That's why it is essential for us as leaders to set out what our company's core values are, and constantly reinforce these as the business grows," explains Josh Peace, managing director of Ventas Central.
Feedback from the event revealed that Josh Peace's ability to relate to the audience made him a standout speaker at the event. "I'm very flattered, naturally, but what is most important to me is that if everyone who attended now applies that advice to successfully develop their businesses," said Josh Peace of Ventas Central.