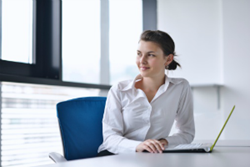 If you condition yourself to have bad experiences with meditation, you'll avoid returning to this valuable centering practice.
San Diego, CA (PRWEB) April 28, 2014
According to the Mayo Clinic recommends meditation to decreases stress levels, which helps improve overall health. San Diego wellness retreat VeraVia has issued a series of tips to help employees incorporate meditation into their work lives. "Meditation helps you calm yourself, clear your head and become centered, which makes you more productive and effective at work," explains VeraVia co-founder and vice president Melissa Chapman. "It can help before big presentations, when making important business decisions, accessing inspiration on tough topics, or when negotiating with clients or associates."
Here are VeraVia's step-by-step instructions to show individuals who want to meditate in the workplace exactly how to do it.
Set Realistic Expectations
"The goal is for you to get comfortable meditating and want to do it regularly," explains Chapman. "If you condition yourself to have bad experiences with meditation, you'll avoid returning to this valuable centering practice." She recommends that those who are new to meditation set realistic expectations as they begin this unfamiliar practice. She advises setting a timer for five minutes to start then increasing the amount of time spent (up to twenty minutes or more) over the following weeks and months.
Eliminate Distractions
External distractions should be eliminated for an effective meditation practice. VeraVia recommends closing the office door or placing a friendly "do not disturb" sign on one's desk so passing coworkers will know not to disturb those in meditation. The computer should be put to sleep and all phones should be placed on "silent" mode.
Use Guided Meditations
Chapman recommends starting with a guided meditation for those unfamiliar with meditation or find it too challenging to go it alone. There are many free or paid meditation options available through iTunes or elsewhere on the web. Over time one can continue with the guided meditations or meditate independently.
Pick the Right Time
Chapman suggests selecting a time for meditation when one is least likely to be distracted. Meditators should try times when the office isn't full, such as first thing in the morning, during lunch, or right before the end of the day.
Preparation
Meditators should close their eyes and set an intention for their meditation. Chapman continues, "You might ask for an answer to a difficult question or simply want to calm down after a stressful day. But when you set a deliberate intention at the beginning of your meditation, you're more likely to stick with the meditation and you can also track the results over time, to show the true benefits of your regular meditation practice."
To Begin Meditation
There are many ways to meditate, but they all share the idea of maintaining an internal focus and keeping one's thoughts centered on one's breathing.
Chapman recommends mentally counting backwards from ten to one. While doing this, the meditator should pretend to descend a staircase, each step moving deeper into one's own consciousness. She recommends resisting the urge to hurry through these steps; these are the steps that connect the meditator with their deeper unconscious mind, the source of inspiration.
Meditators should also pay attention to their feelings. "If you're feeling upset, annoyed, distracted—it's all okay. Just let these feelings surface and release them as you sense them. There is no need to wallow in any unwanted emotions," says Chapman.
Eliminate Worry
The conscious mind will want to participate in the meditation process and meditators should allow their thoughts and feelings to come and go and not focus too deeply on them. Meditators should resist the temptation to castigate themselves for "thinking when trying to clear the mind." Instead, meditators should work with their fleeting thoughts by mentally thanking them for emerging, while not lingering on them. "Let each thought pass, knowing that when you're back to full consciousness, your to-do list will still be dutifully waiting for you," says Chapman. "Remember that this is your moment to put all your worries away and give yourself a few short minutes to simply be with your own thoughts."