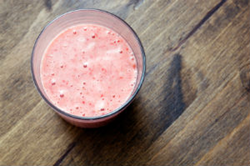 Snacking doesn't have to ruin your fitness and weight loss goals.
San Diego, CA (PRWEB) March 18, 2014
A 2012 study by The Harman Group found that 57 percent of Americans want their snacks to be healthy. San Diego luxury health and fitness retreat VeraVia has released a list of ten nutrient-packed snacks for health-conscious individuals. "Just because you're focused on fitness doesn't mean you'll never crave a mid-morning, afternoon or before-bedtime snack," says VeraVia CEO Wyatt Chapman. "But if you truly want to be fitness-forward, you'll have to switch up your snack choices, replacing empty calories or sugary options with healthier alternatives that support your fitness goals."
Here is VeraVia's list of top nutrient-rich snacks.
Nuts
Nuts get lots of warranted attention in health blogs because unsaturated fatty acids found in almost every type of nut can promote a healthy heart. Plus, choosing nuts over fried, fatty or ultra-salty snacks is a benefit unto itself. Nuts also contain fiber, which helps lower cholesterol and increases the feeling of fullness so it helps snackers resist the urge to eat constantly and mindlessly. "Of course, it goes without saying that you should avoid honey-roasted anything," continues Chapman. Those who like sweetness to balance salty snacks should add dried fruit, raw coconut or even a few dark chocolate chips for a healthy snack that satisfies cravings for sweets.
Fruit
Fresh fruit is a good way to take in nutrients while filling up on something light. The water in fruit will promote hydration and the natural vitamins found in fruit will boost overall health. Chapman also recommends pairing fruit with protein that has a bit of healthy fat, such as nut butter. This can help avoid a spike in blood sugar that can then be followed by a drop shortly after when fruit is eaten alone.
Smoothies
"Smoothies are a fun and creative way to pack a lot of nutrition into a small container," says Chapman. He instructs starting with a handful of organic greens, then adding organic frozen fruit, organic vanilla whey or vegetable protein, and finally topping with water to help blend.
Juice
Juice extractors pull lots of nutrients from fruits and vegetables and can be filling while also delivering essential vitamins. Snackers should stay away from ultra-sugary juice like pure orange juice; instead, they should base the foundation of their juice on iron-rich spinach or kale. Green juice can get bitter so to sweeten it up without overloading on sugar, adding an apple and carrot will balance out the taste.
Hummus
Hummus is typically prepared with chickpeas, sesame paste, olive oil, lemon, garlic and a bit of salt. This trifecta of healthy protein, fiber and fat can be made in an endless variety of added flavors.
Seeds
Seeds are often overlooked as a snack but they are stuffed with vitamins, minerals, essential oils and proteins. Flax seeds are full of the powerfully anti-inflammatory ALA fatty acid while pumpkin seeds are rich in protein. "Flax seeds must be ground to release their benefits. Don't grind them until you are going to eat them as they can oxidize and lose nutrient value," adds Chapman.
Greek yogurt
Yogurt is loaded with calcium and beneficial bacterial cultures. Greek yogurt is full of probiotics, which boost the health of the digestive system. One of the main benefits of going Greek is the lowered sugar count, compared to other yogurts.
Raw Chocolate
"Not just any chocolate; raw chocolate! Raw unprocessed cacao contains many important vitamins and minerals," says Chapman. The health benefits of raw chocolate include essential minerals, antioxidants, vitamins, protein, fiber and monounsaturated fat.
Healthy Leftovers
Chapman suggests having a little bit of that roasted chicken and veggies from the night before. Snackers can keep it from being a boring repeat by chopping things up and adding some fresh veggies and salsa.
"Snacking doesn't have to ruin your fitness and weight loss goals," concludes Chapman. "In fact, choosing the right kinds of nutrient-rich snacks can actually promote your health while ensuring that you don't unravel your progress the moment you feel hungry. The snacks above prove that you can have the freedom to graze while feeling—and staying—fit."