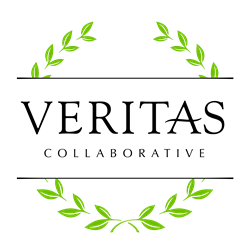 Mike's business acumen, understanding of the health care landscape, and interest in public policy will be a gamechanger for Veritas.
DURHAM, N.C. (PRWEB) April 04, 2019
Veritas Collaborative, a specialty healthcare system for the treatment of eating disorders, today announced Michael Browder as the organization's president – a newly created role. Browder is a health care management veteran and will work hand-in-hand with Stacie McEntyre, LCSW, CEDS, founder and CEO of Veritas, to bring research-based, best practice care to the 30 million individuals in the U.S. suffering from eating disorders.
Browder's primary responsibility will be to drive the business toward increasing access to care through operational and strategic expertise. He holds responsibility for advancing mature business principles to root out variability, share best business practices across the company, and solidify a business model that can be replicated where and when needed. Likewise, McEntyre will continue to lead the charge in bringing eating disorders care to markets in which there is limited or no access, identify key partnership opportunities, grow the brand, and cast company-wide vision and culture.
"Veritas has grown exponentially throughout the past five years, and I cannot wait to see what the next five years bring with Mike leading our day-to-day operations," said McEntyre. "Mike's business acumen, understanding of the health care landscape, and interest in public policy will be a gamechanger for Veritas to ensure consistent delivery of care across all sites to bring hope, healing and best-practice care to individuals and families throughout the nation impacted by eating disorders."
Browder's career in health care spans 35 years with a variety of health care systems. In addition to his operational and financial roles, he has led numerous successful mergers and acquisitions. He joins Veritas after eight years as executive vice president and chief financial officer for RCCH HealthCare Partners. Prior to that, he spent 10 years at Essent Healthcare where he was most recently the president and CEO. Browder is an expert at growing health care businesses with multiple facilities in multiple jurisdictions and has been involved with more than 30 hospital purchases or sales in more than 20 states over the course of his career.
Browder is strongly interested in the human condition and wants to ensure he's doing his part to provide excellent care for patients and their families despite a fragmented health care market. Through the Federation of American Hospitals, Browder has worked with colleagues in Washington D.C. to affect change in public policy, health delivery, and connectivity issues.
"I am proud to be part of Veritas because the health care industry needs more of what Veritas has to offer," shares Browder. "The business is nimble, our people operate with passion, and the science-based care is making a real impact every day. On top of all of that, we see great potential for strategic growth, and I'm looking forward to leading that charge."
Browder received his Bachelor of Business Administration in accounting from the University of Georgia's Terry College of Business. A CPA and an advanced member of Healthcare Financial Management Association, Browder has served as a board member for the Federation of American Hospitals, Terry College of Business Alumni Board, and the Nashville Sports Council.
Browder and his wife of 33 years are parents to three grown children. They both look forward to exploring Durham as he settles into his new role.
About Veritas Collaborative
Veritas Collaborative is a specialty healthcare system for the treatment of eating disorders. Veritas provides a range of individualized, evidence-based services for patients 8 years of age and older, including inpatient, acute residential, partial hospitalization, and intensive outpatient levels of care in a gender-neutral and inclusive environment. Veritas envisions a world in which all persons with eating disorders and their families have access to best-practice care and hold hope for a cure. Our multidisciplinary teams of treatment professionals include physicians, psychiatrists, dietitians, therapists, nurses, teachers, culinary team members and therapeutic assistants.