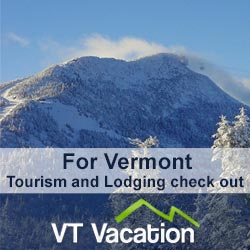 We worked long and hard to create a site that allows vendors and businesses the opportunity to really highlight their offerings
Columbus Ohio (PRWEB) October 09, 2014
In today's technological landscape, the stakes for the top spot on search engines are extraordinarily high. Businesses compete by the minute for that key page one placement to quickly draw in potential visitors and close the deal. The travel industry is no exception and it's a competitive environment that VTVacation plans to claim a stake of.
This month, VTVacation.com, a comprehensive travel tourism website devoted exclusively to promoting Vermont things to do, activities, lodging, and dining. Through the collaborative efforts of a leading search engine optimization company and innovative online reservation booking business, Vermont's vendors and hosts will have any opportunity through easy access to a world-wide audience through the site. Travelers seeking Vermont's snowcapped slopes during peak skiing season, a cozy bed & breakfast on the cost of Lake Champlain, or a tour of the state's world famous craft breweries, are now planning their vacations (from start to finish) on VTVacation.com.
VTVacation.com provides a central reservation system platform facilitated by Inntopia. Vermont's bed and breakfasts, resorts and restaurants can provide advertising, and features offerings through VTVacation.com. Backed by Green eSolutions, the site provides extensive marketing power through a collective mass and directly connects businesses with travelers based on interest and engagement.
According to University of Vermont's Tourist Research Center, 30.2% of visitors to the state used the web as their primary source of information for travel planning. VTVacation.com was designed to capture this growing online audience and quickly tailor itself to meet each unique visitor's traveling needs.
Green eSolutions has been working with individual hospitality destinations throughout the country on internet ranking and web design since the beginning of the decade. CEO, Aaron Greene comments, "Generating enough buzz and strategically promoting the offerings of Vermont bed & breakfasts takes manpower, agility, and a strong understanding of how the tourism industry translates to online activities and search queries. Our combined experience (including the efforts of Inntopia) with individual travel and tourism businesses inspired us to develop a more comprehensive tool for both the vendor and the traveler on a much larger, more impactful scale in Vermont."
He continues, "We know the industry, we love the state, and we know the web. We worked long and hard to create a site that allows vendors and businesses the opportunity to really highlight their offerings, while providing a way for bed and breakfasts to connect with visitors planning trips to Vermont."
To learn more about advertising opportunities or tourism information, visit http://vtvacation.com