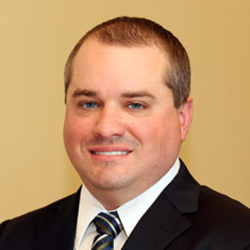 "Now you're directly connected with someone who can help. I appreciate that BankTEL doesn't transfer you all over the place or make you hold." - Kyla Collins, Centennial Bank ($15B bank in Conway, Arkansas)
COLUMBUS, Miss. (PRWEB) January 23, 2019
The U.S. leader in financial institution accounting software, BankTEL Systems, increased customer support satisfaction, as measured by key performance indicators, by nearly 20 percent in 2018.
"We've always had good customer support, but things are different than when we started. Now we have so many end-users, we've had to change procedures to stay up-to-date," says Chris Holton, BankTEL's General Manager of Customer Operations.
At the beginning of 2018, BankTEL transitioned from a ticketed/callback customer support system to a queue, which means that about 90 percent of BankTEL support calls are answered immediately by actual technicians.
"I like that we don't have to go through the switchboard anymore," says Kyla Collins, an accounts payable clerk with BankTEL customer, Centennial Bank, based in Conway, Arkansas.
"Now you're directly connected with someone who can help. I appreciate that BankTEL doesn't transfer you all over the place or make you hold."
According to Collins, the convenience of immediate help is invaluable, especially if "the call is about something that's preventing us from doing our job" or if end-of-day deadlines are pressing.
Holton also designed a tiered support system so that consultants can funnel challenging cases up the chain, resulting in quicker resolution. The new system has been so effective that despite exceeding its targeted new client numbers in 2018, BankTEL was able to move two support consultants to other departments.
Thus far, response time and client ratings for 2019 are even higher, averaging a full five points, on a scale of one-to-five. The 2018 year-end average was 4.9.
Holton says the company's commitment to client care has contributed to BankTEL's current position as the industry leader.
"We have always viewed customer service as a venue where we can outshine our competitors. It's not just something that we do; it's a core tenet of our business," he says.
BankTEL helps financial institutions manage expenses with easy-to-use software solutions that maintain transparency, accountability, and regulatory compliance. BankTEL is the only international software company that focuses solely on accounting solutions for financial institutions, with 20% of the U.S. market share and a 27-year history of serving clients of all sizes.