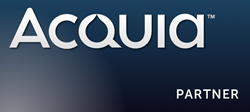 Vertical Nerve has the skills to manage all digital marketing channels and has the credentials and recognition of organizations like Google, Optimizely and Acquia."
(PRWEB) April 10, 2014
Vertical Nerve, a nationally recognized digital optimization firm, grew 2014 search marketing revenue by 35% over the previous year, reporting a three year growth rate of over 165%. With a rapidly growing customer base, the company expanded with the help of key partnerships including Optimizely and Acquia, helping Vertical Nerve close its strongest first quarter on record.
In February, Vertical Nerve became the first Optimizely Certified Partner in Texas, joining 18 other firms nationwide. Partners are hand-picked experts recognized for their ability to analyze and drive website performance using the popular A/B testing tool.
"Businesses are beginning to understand that they must rely on ongoing optimization processes to keep their web presence fresh. Our Optimizely partnership enables us to drive that initiative and show our clients measurable improvements on a regular basis," says Tyson Kirksey, Chief Operating Officer at Vertical Nerve.
In addition, Vertical Nerve is now a Certified Acquia Partner. Acquia is the leading provider of hosting, tools and support for the Drupal content management system. The Acquia Partner program allows Vertical Nerve to showcase its Drupal expertise for businesses looking to improve their web presence.
The overall success of the company can be attributed to Vertical Nerve's problem-solving approach which includes understanding what a client really needs whether it's Digital Analytics and Search Marketing consulting, Conversion Rate Optimization (CRO) or a new website built in Drupal.
"Organizations today rely on their online marketing channels more than ever to generate leads and drive sales, but achieving results has become increasingly more difficult, complex and hard to navigate," says Tim Storer, Vertical Nerve's Chief Executive Officer. "With content marketing, A/B testing, Google Shopping, and more to contend with, organizations are overwhelmed and looking for an industry expert like Vertical Nerve who has the skills to manage all digital marketing channels and has the credentials and recognition of organizations like Google, Optimizely and Acquia."
"I'm really proud of our team because we've really hit the ground running in 2014, building off success from the previous year and expanding our service offering with our recent certifications," says Tyson Kirksey. "We love that businesses look to us to stay abreast of new digital marketing trends, from our Google Shopping webinar series, reading recently published white papers, or asking for copies of our guest speaking presentations; we will continue to be industry leaders."
In the coming months Vertical Nerve will continue to build on first quarter success with the a second joint webinar covering remarketing with the Google AdWords team as well as attending the Optimizely Partner event OptiCon in April.
About Vertical Nerve
Vertical Nerve helps companies grow their online revenue through highly effective Search Marketing and improve their online conversions through Digital Analytics. Vertical Nerve is a Google Analytics Certified Partner and Premium Authorized Reseller, a Google AdWords Certified Partner, Optimizely Certified Partner, Acquia Certified Partner, and a Microsoft Advertising Preferred Agency. http://www.VerticalNerve.com