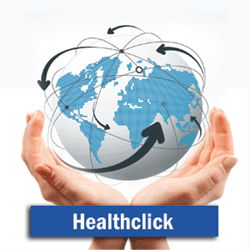 North American Seminars Online Vestibular Rehabilitation PT Continuing Education Course approved for 10 hours of CME credit in CA and NV.
Franklin, TN (PRWEB) December 31, 2014
Each year over 8 million physician and emergency room visits are attributed to complaints of dizziness and imbalance. Symptoms of vestibular disorders can vary greatly from one person to the next and the population range can vary as much as the symptoms. As our population ages many more people will be seeking medical assistance for dizziness and imbalance or injuries due to these complaints. Soldiers returning from combat with post blast or post concussion injuries often have underlying vestibular disorders. The ability for clinicians to perform screening tests for differential diagnosis is critical for the future health and well being of their patients. Only 8% of suspected BBPV patients will have a proper diagnosis prior coming to a therapist. This course will provide a foundation for understanding proper evaluation and treatment techniques for various vestibular conditions.
This online vestibular continuing education course for PT and OT licensed in CA and NV addresses evaluation and treatment techniques for vestibular patients. Specifically this online PT CME course will address how to:

Perform specific oculomotor and vestibular function testing and understand the implications of the findings. To Include:
Neutral primary gaze postion test
Eccentric Gaze Holding Test
Ocular ROM/Mobility/Motility test
Smooth Pursuit Test
Saccadic eye movement test
Vergence test
Optokinetic nystagmus test
Vestibulo-ocular reflex test(slow)
Cross cover test
Head thrust test/head impulse test(HIT)
Head shake test(HST)
Vestibulo-ocular cancellation testing

Observe and apply progressive treatment strategies for various diagnoses.
Apply information gathered from detailed history, evaluations and tests and develop appropriate algorithmic plans of care.
Recognize nystagmal variations and assist in the correct diagnosis and treatment in vestibular disorders, especially BPPV and its variant resistant forms.
Perform specific BPPV tests (such as Dix-Hallpike, Sermount Manuever, Gufoni Manuever, Forced Prolonged Positioning) and decide appropriate treatment options including traditional and newly emerging alternative treatment options.
For more information or to purchase this online continuing education course, visit http://www.healthclick.com