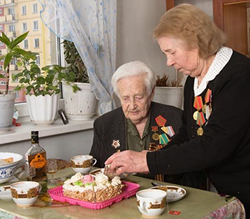 "People who unselfishly dare to make a personal difference in the lives of fellow comrades, communities and nation, like our veterans, gain our support and help to buy a home." ~ Jenna Thuening
Minneapolis, Minnesota (PRWEB) July 30, 2013
New guidelines for Twin Cities veterans seeking to buy a home or refinance their existing home mortgage, are announced by the Minnesota Housing Financial Affairs. The ability to obtain a home mortgage at lower interest rates than usual is a compelling reason for many veterans to own rather than rent their home.
"Many steps in the process of refinancing a VA loan are tedious and simply require patience. The paperwork is long, detailed, and complicated - however, it is doable and worth the rewards of homeownership. You will want someone familiar with the process and real estate terms to guide you," says Home Destination's owner, Jenna Thuening.
Veterans gained 300 million in new grant monies as announced by the U.S. Department of Military Affairs July 11th. "We are strengthening our partnership with community non-profits across the country to provide Veterans and their families with hope, a home, and a future," Secretary of Veterans Affairs Eric K. Shinseki announced on July 11, 2013.
Don't buy a house unless you can afford the entire cost on top of all your other living expenses, advises the article The Only Rule For How Much House You Can Afford If You're Military. Due to how often families with the mortgage provider are given new PCS orders and the need to leave the home comes up. Unless the home has been kept in move-ready condition, it may be challenging to sell the home fast enough, or to secure a renter. Kate asks, "Can you pay for all the house and all the associated expenses in addition to your living expenses at your new home"?
Home Destination highlights the following form instructions for Veteran homeowners:

Be aware of special restrictions: veterans cannot sell their home to a person ineligible for assistance from Minnesota Housing, unless the loan is paid in full.
Minnesota Housing may refuse to allow a home sale and demand immediate full repayment of the loan, if selling to someone ineligible for Minnesota Housing's assistance who is allowed to assume the sellers home loan.
As part of the credit approval package, veterans must occupy their home as their principal residence until the loan is repaid in full.
If using the Homeownership Assistance Fund (HAF) subsidy in conjunction with a VA insured Minnesota Housing mortgage, these subsidies are secured by a 0% interest deferred second mortgage.
Home mortgage borrowers may then be obligated to the VA for any claim paid by the VA to Minnesota Housing, if the home goes into foreclosure.
"Low mortgage rates and tighter underwriting standards have led to a huge demand for VA loans from refinancers", says Michael Frueh, loan guaranty director for the Department of Veterans Affairs.
Rates are still remarkably low even though some activity in mortgage rates has moved upward. Many traditional lenders have unique opportunities to help veterans refinance just 80 percent of a home's current market value, and many VA lenders are keeping a far reach at just 90 percent, according to the Veterans Of Foreign Wars website.
Questions Home Destinations Recommends When Asking For A VA Home Mortgage:
1) Get you gain pre-qualified home loan status so you know what type of home price range to look in.
2) Help you compare different VA loan options that might fit your needs.
3) Explain the mortgage terms and process
4) Determine the amount you can borrow with a VA loan and how much your monthly payment will be.
5) Help you complete an application for a VA loan.
6) Put into print an official pre-qualification letter to help you buy the home you want.
Twin Cities veterans looking for help to buy a new home or refinance an existing home gain key home buyer resources and tips to navigate the process from Home Destination. Jenna Thuening works strong on every client's behalf to determine the best possible opportunities. Call 612-396-7832 and schedule a personal consultation.