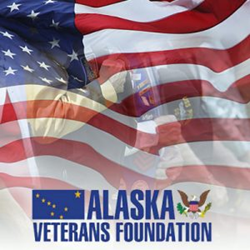 Our returning veterans have earned the support of everyone in our community with their service, and AVF is working to make sure all our veterans have a safe, comfortable place to call home
Wasilla, AK (PRWEB) March 17, 2017
The Devery Prince Insurance Agency, an Anchorage area firm that offers asset protection and financial planning services to communities throughout south central Alaska, is announcing a charity effort in conjunction with the Alaska Veterans Foundation to assist homeless veterans in the region.
The Alaska Veterans Foundation is in the process of building "VetVillageAK," a cooperative community in the Anchorage area that utilizes a "Housing First" model. Veterans who are part of this community are able to contribute to housing costs by working at partner jobs or attending educational workshops, and veterans unable to travel for work will have access to employment within the community.
"Our returning veterans have earned the support of everyone in our community with their service, and AVF is working to make sure all our veterans have a safe, comfortable place to call home," says Devery Prince, founder and chief executive of the Devery Prince Insurance Agency.
To publicize the Alaska Veterans Foundation charity drive, Prince and his team are reaching out to share information with local business leaders, community organizers, families, and friends over social media and email channels. Further publicity efforts will include the publication of a full length article discussing the charity event in an upcoming issue of the Devery Prince Insurance Agency online magazine "Our Hometown": http://deveryprinceagency.com/magazines.
Nearly a dozen charitable groups and nonprofit foundations operating in the Anchorage region have received assistance from the Devery Prince team. As active members of the "Agents of Change" charity support network, Prince and his team plan to find and support at least one new regional charity annually.
Readers that want to know more about the charity drive to support the Alaska Veterans Foundation, and those who wish to help promote the event, are encouraged by the Devery Price agency to visit the following page: http://deveryprinceagency.com/causes/homes-for-veterans/. Information on previous charity drives supported by the Devery Prince Insurance Agency can be reviewed from the firm's Community Causes page: http://deveryprinceagency.com/community/.
About Devery Prince Insurance Agency
Serving from offices in Anchorage and Wasilla, AK, Devery Prince Insurance Agency is committed to bringing local communities an insurance agency that understands their needs. Taking pride in its team of professionals by day, and PTA members and childrens' sports coaches by night, Devery Prince Agency works with carriers to assemble a variety of products and services for its customers. From all of the products a typical consumer needs (home, auto, boat, ATV, etc.,) to all financial services products and tools (retirement, savings, long term care, disability, etc.,) and business insurance (liability, building, auto) to workplace and individual benefits (accident, critical illness, cancer, disability, life), Devery Prince covers all the bases for insurance needs in South Central Alaska. More information about Devery Prince Agency is available at http://www.deveryprinceagency.com/. To immediately reach an expert at the agency, call (907) 746-9000 in Wasilla or (907) 279-9000 in Anchorage.