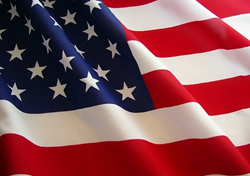 Our 10% offer is usually for new customers only, but for Veterans Day only we are experimenting with some unique promotions. For Miami residents, only, who mention our Google+ review page, we will allow existing customers to use the coupon
Miami, FL (PRWEB) November 06, 2014
The company so many Miami residents turn to for their glass repair needs, Express Glass & Board Up, is proud to announce Veterans Day specials unique for Miami residents. Normally, the company's 10% discount offer is good only for new customers. However, Miami residents who mention the company's Google+ review page and who are already customers will be allowed to use the 10% coupon on Veterans day only.
"Veterans Day is an important holiday to commemorate those who have served the United States," explained Yani Santos, general manager of Express Glass. "Our 10% offer is usually for new customers only, but for Veterans Day only we are experimenting with some unique promotions. For Miami residents, only, who mention our Google+ review page, we will allow existing customers to use the coupon."
To use the company's offer, simply visit the Google+ page at https://plus.google.com/106008012459892876984/about. Then to find the 10% Veterans Day discount special, simply visit http://www.expressglassfl.com/coupon/. Mention the specific Google+ review that catches one's eye, and an existing customer can use the 10% coupon. Please note that customers do not, of course, have to write a review on Google+ local. They need only to mention that they have accessed the page.
The Importance of Reviews on Google+ Local for Express Glass
Miami, of course, is the largest city in South Florida, and one of the primary markets for Express Glass & Board Up. Like so many trendy cities, Miami is known for its Internet savvy. Many residents turn first to review sites such as Google+ or Yelp before choosing a glass repair company. Many residents also are savvy enough to realize that companies offer Veterans' day specials. In order to reward these savvy customers and to test out the importance of their Google+ review page, Express Glass is experimenting with a combined offer. In that way, the company can learn about the Internet sophistication of Miami residents, and sophisticated Miami bargain-hunters can benefit from the company's one-day only Veteran special.
About Express Glass Repair and Board Up
Express Glass and Board Up Service Inc. is a family owned and operated glass repair business with more than 20 years of experience. Their professional technicians and the large variety of inventory make Express Glass the top glass repair service. If customers are looking for Miami glass repair or Ft. Lauderdale glass repair as well as glass repair in Delray Beach or West Palm Beach glass repair, please reach out to the company for a free estimate. If customers need a 24/7 Sliding Glass Door repair service in Ft. Lauderdale or Boca Raton or Miramar, technicians are standing by. The company specializes in sliding glass door repair and window glass repair; technicians will handle any glass replacement situation efficiently. Home or business glass repair is the company's main priority.
Express Glass Repair and Board up
http://www.expressglassfl.com/