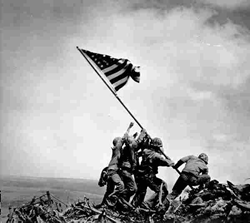 Veterans Day is an important holiday to commemorate those who have served the United States
West Palm Beach, FL (PRWEB) November 08, 2014
With its glass repair service increasing in the West Palm Beach, Florida area, Express Glass & Board Up is offering a one-day only 10% special to existing customers in West Palm Beach.
"Veterans Day is an important holiday to commemorate those who have served the United States," explained Yani Santos, general manager of Express Glass. "Our 10% offer is usually for new customers only, but for Veterans Day only we are experimenting with some unique promotions. Any existing customer who actually resides in West Palm Beach, can use the 10% offer simply by mentioning this press release."
To find the 10% Veterans Day discount special, simply visit http://www.expressglassfl.com/coupon/. The terms of the extension are a) that the person reside in West Palm Beach, and b) that he or she mention this press release to use the 10% coupon, even if they have already been an existing customer of Express Glass.
West Palm Beach and Veterans Day Specials
West Palm Beach is, of course, one of the trendiest cities in South Florida, and people flock to the area for its warm climate, great houses, and proximity to the Atlantic Ocean. That said, many West Palm Beach residents remain great bargain hunters. Express Glass & Board Up has many customers in the city, and one of the more common questions is whether an existing customer can use the 10% offer. Generally speaking, the offer is reserved for new customers only. However, in response to the bargain-hunting spirit of West Palm Beach residents, the company is experimenting with a one-day Veterans Day special on glass repair services for West Palm Beach.
About Express Glass Repair and Board Up
Express Glass and Board Up Service Inc. is a family owned and operated glass repair business with more than 20 years of experience. Their professional technicians and the large variety of inventory make Express Glass the top glass repair service. If customers are looking for West Palm Beach glass repair or Ft. Lauderdale glass repair as well as glass repair in Delray Beach or West Palm Beach glass repair, please reach out to the company for a free estimate. If customers need a 24/7 Sliding Glass Door repair service in Ft. Lauderdale or Boca Raton or Miramar, technicians are standing by. The company specializes in sliding glass door repair and window glass repair; technicians will handle any glass replacement situation efficiently. Home or business glass repair is the company's main priority.
Express Glass Repair and Board up
http://www.expressglassfl.com/