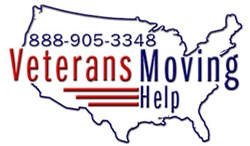 Moving has never been easier than with www.VeteransMovingHelp.com
Gainesville, Florida (PRWEB) August 20, 2013
At VeteransMovingHelp.com customers can now easily make a moving reservation online by filling out a short reservation form. Veterans Moving Help will contact the customer within 24 hours to confirm the reservation and answer any questions.
Veteran movers from VeteransMovingHelp.com are experienced, licensed and insured. The moving labor crews are available nationwide, 24 hours a day, 7 days a week. With the many years of experience in the careful, safe and efficient loading and unloading of all types of rental trucks to include Uhaul, Penske, Budget and Ryder, Veterans Moving Help also provides nationwide loading and unloading services for ABF U-PAK trailers as well as PODS, Pack Rats and other storage containers.
Veterans Moving Help is pleased to offer moving labor services at your home, apartment or business. Or even your storage unit, military base, college, convention, auction or anywhere in between. If you are moving to another city or across the country, VeteransMovingHelp.com will supply you with a professional team to load your belongings in one city and have another crew unload you in another city.
Your satisfaction is 100% guaranteed so you can feel secure when you hire Veterans Moving Help for your next move. Contact us today to make your next reservation (888) 905-3348.