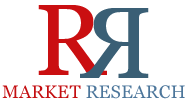 Dallas, Texas (PRWEB) July 04, 2014
Veterinary health products, including veterinary pharmaceuticals, biologicals and medicated feed additives (MFAs), have transformed the health and welfare of livestock and companion animals worldwide. The range and complexity of animal health products continues to expand, encompassing anti-infectives, parasite controls, reproductive aids, metabolic drugs, feed additives, antibiotics, vaccines, topical solutions and imaging diagnostics as well as novel treatments for chronic conditions such as osteoarthritis, cardiovascular disease and even cancer.
This report provides a detailed analysis of the global veterinary health market, including common diseases in cattle, pigs, poultry, dogs, cats and horses; veterinary non-steroid anti-inflammatory drugs (NSAIDs); antibiotics; veterinary antifungal drugs; veterinary anthelmintics (parasiticides); veterinary biologics (vaccines); veterinary diagnostics; and animal feed additives. This report also provides a thorough analysis of the companies known to be marketing, manufacturing or developing veterinary health products as well as detailed tables and figures covering veterinary health markets around the globe.
Order a purchase copy of this report @ http://www.rnrmarketresearch.com/contacts/purchase?rname=58694.
Below Company Profiles include in Veterinary Health Markets report:
Abaxis, Inc., Abbott Laboratories, Adiagene, Adisseo France SAS, Ameri-Pac Inc., Aratana Therapeutics, Avian Biotech International, BASF Aktiengesellschaft (BASF), Bayer Healthcare AG, Biobest Laboratories Ltd., BioPharma Products, LLC., BioVet, Inc., BioZyme, Inc, Boehringer Ingelheim Corp., CEVA Santé Animale, CJ Corporation, Conklin Company Inc, Dabaco Viet Nam Corporation, Dechra Pharmaceuticals PLC, DuPont Qualicon, ECO Animal Health Group, Elanco Animal Health, Inc., Eurofins Genomics, Gene Check, Inc., Heska Corporation, Huvepharma, Idexx Laboratories, Inc., IWAKI & Co., Ltd., Laboklin, Likarda, LLC, Lohmann Animal Health International, Inc., Medika d.d., Med-Pharmex, Inc, Merck & Co., Inc., Merial, MetaMorphix, Inc., Microbix Biosystems, Inc., Momina krepost AD Veliko Tarnovo, Mosaic Company, Neogen Corporation, Nika Biochemicals, Norbrook Laboratories Ltd., Novartis Animal Health, Novus International, Inc., OptiGen, Orion Corporation, Ortho-Equine, Parnell, PETCO Animal Supplies, Inc., PetSmart, Inc., Phibro Animal Health Corporation (PAHC), Phylaxia 1912 Holding NyRt, Piedmont Pharmaceuticals, LLC, Prionics AG, Randox Laboratories Ltd., Sequent Scientific Limited, SmartVet, Skystar Bio-Pharmaceutical Company, The Arab Pesticides and Veterinary Drugs Mfg. Co., VCA Antech, Inc., Velefarm ad Beograd, Veterinarski Zavod Subotica ad Subotica, Vétoquinol, Vet-Stem, VGX Animal Health, Vical, Inc., Virbac SA, Woogene B&G Co., Ltd., Zoetis, Inc.
Complete Report Available @ http://www.rnrmarketresearch.com/veterinary-health-markets-market-report.html.
TABLE OF CONTENTS
1. Overview
1.1 Scope of this Report
1.2 Methodology
1.3 Executive Summary
1.4 Animal Health Industry Facts at a Glance
2. Animal Diseases: An Overview
2.1 Diseases from Animals to Human Beings
2.2 Common Diseases in Cattle
2.3 Common Diseases in Pigs
2.4 Common Diseases in Poultry
2.5 Common Diseases in Pet Dogs
2.6 Common Diseases in Cats
2.7 Common Diseases in Horses
3. Veterinary Medicines: An Overview
3.1 Veterinary Pharmaceuticals
3.2 Veterinary Non-Steroidal Anti-Inflammatory Drugs (NSAIDs)
3.3 Antibiotics
3.4 Veterinary Antifungal Drugs
3.5 Veterinary Anthelmintics (Parasiticides)
3.6 Veterinary Biologics
3.7 Other Veterinary Drugs
3.7.1 Antivirals
3.8 Veterinary Diagnostics
3.9 Animal Feed Additives
4. Global Livestock Production and Consumption: An Overview
4.1 Livestock Production for a Growing World Population
4.2 Cattle Population in Selected Countries
4.3 Swine Population in Selected Countries
4.4 Expanding Global Broiler Meat Production
4.5 Turkey Meat Production and Consumption
4.6 North American Cattle Inventory
4.7 Brazilian Meat Export
4.8 Pig Production in the U.K.
4.9 Pig Production and Exports for Denmark
4.10 Japanese Imports of Pork
5. Companion Animals: An Overview
5.1 The Power of Pets
5.2 Pets as Companions
5.3 Pets as Helpers
5.4 Pets as Social Enablers
5.5 Pets and the Elderly
5.6 Pets, Children, Social Development and Family Life
5.7 Global Population of Companion Animals
5.8 Global Pet Ownership
5.9 U.S. Pet Population
5.10 U.S. Horse Industry
5.11 Canadian Equine Industry
5.12 European Equine Industry
5.13 Growing Pet Business Sector in Japan
6. Animal Health: Market Analysis
6.1 Role of Animal Health Industry
6.2 Evolution of Animal Health Market
6.3 Sub-Sectors of Animal Health Products
6.4 U.S. Veterinary Positions
6.5 U.S. Market for Veterinary Health
6.6 Veterinary Market in Brazil
6.7 Veterinary Market in Mexico
6.8 Animal Health Products Market in Europe
6.9 China's Booming Animal Health Domestic Market
6.10 Veterinary Market in India
6.11 Global Market for Veterinary Vaccines
6.12 U.S. Veterinary Vaccine Market
6.13 Veterinary Market for Companion Animals
6.14 U.S. Pet Care Market Trends
6.15 Expenditure on Companion Animals in Australia
6.16 Global Market for Animal Feed Additives
6.17 Global Market for Antibiotics in Animal Feeds
6.18 Exports of U.S. Micro-Ingredients and Supplements for Feed Additives
7. Company Profiles
Explore more reports on Veterinary Health industry at http://www.rnrmarketresearch.com/reports/life-sciences/healthcare/veterinary-health.
About Us:
RnRMarketResearch.com is an online database of market research reports offer in-depth analysis of over 5000 market segments. The library has syndicated reports by leading market research publishers across the globe and also offer customized market research reports for multiple industries.