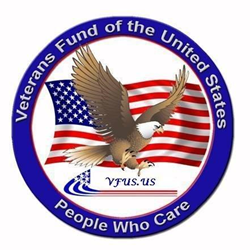 "You can help. $40 per day will house, feed, re-educate and transition a homeless Veteran or Veteran in need."
Promise, SD (PRWEB) July 28, 2015
Peter Forbes, President of the Veterans Fund of the United States, managing the United Veteran Beacon House (UVBH) for the Veterans of the Vietnam War Inc. and the Veterans Coalition, is spearheading a campaign to help homeless Veterans by giving them "A hand up – not a hand out."
The UVBH teaches Veterans life and trade skills. Forbes and the UVBH assists and supports Vets through the Veterans Fund of the United States (VFUS), a non-profit organization that aims to provide assistance for all Veterans, all Military and their families.
Forbes comments, "You can help. $40 per day will house, feed, re-educate and transition a homeless Veteran or Veteran in need."
Forbes continues, "Veterans overall are under served by the VA and Native American Veterans are pretty much forgotten. We need to do our part to remedy this situation. So step up, if you can, and make your donation today."
Donations can be made at http://www.vfus.us
The cost of housing Veterans at the UVBH covers things such as food, electricity, laundry, clothing, propane, insurance, transportation, water, sewage, garbage, internet, TV and phone, as an overview.
"Most homeless Veterans have forgotten what it is like to be part of a community and family. The UVBH reintegrates Veterans into the best situation for them to have a proud, productive life with the self-esteem they may have lost. The word homeless and Veteran should never be used in the same sentence. It seems to be the general opinion that Veterans are well taken care of by the VA – that is just not the case," notes Peter Forbes.
A message from VFUS:
Thank you for your open heart, patriotism and support for American Veterans. Veterans have always been willing to pay the ultimate price for our freedom – show our Veterans that you are one of those "People Who Care."
Go to http://www.vfus.us and make your donation today. You will then honestly and proudly be able to answer the question: What have you done for a Veteran today?
For more information visit: https://www.facebook.com/VFUS.US
Interested parties can sign up for the VFUS Newsletter:
About VFUS:
The Veterans Fund of the United States is a Not For Profit Organization 501(c)(3) that is principally set up to provide support for all Veterans, all Military and their families. It will also provide economic and educational assistance through the United Veterans Beacon House (Transitional Housing) program. Activities will include but are not exclusive to, provisional and/or support of employment counseling, skills and trade training. The Veterans Fund of the United States will support the Prisoner of War/Missing in Action Issue, Incarcerated Veterans Issues, Post-Traumatic Stress Disorder, Traumatic Brain Injury, Gulf War Syndrome, the War on Drugs and All Veterans in Need.