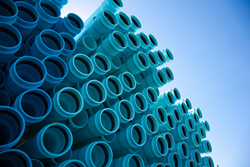 WASHINGTON (PRWEB) February 04, 2019
The Vinyl Institute (VI) strongly supports President Trump's Executive Order to strengthen his 2017 "Buy American" provision - particularly as it relates to polyvinyl chloride (PVC) pipes.
Chairman of the VI, Dick Heinle said, "The fact is we're losing 2.1 trillion gallons of purified drinking water a year -- enough to put the island of Manhattan under almost 300-feet of water because of old corroding pipes. This is unconscionable. President Trump's commitment to fixing our broken water infrastructure problem is yet another example of his commitment to making this nation great again."