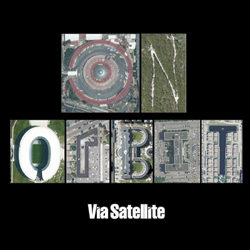 "For 'On Orbit,' we want our guests to explain the value of space by answering questions about how these technologies will directly impact people's lives. This helps people come up with their own answers to the question that serves as our tag line – What's our business in space?"
ROCKVILLE, Md. (PRWEB) June 19, 2019
Via Satellite, the premier publication providing essential news and expert business analysis on the global satellite communications marketplace has successfully launched a technology focused podcast On Orbit. Hosted by Via Satellite Executive Editor, Jeffrey Hill, each 30-45 minute 'On Orbit' podcast provides in-depth information and discussion about the socio-economic value of space and satellite capabilities.
"We launched 'On Orbit' to welcome new audiences to space, by talking about space technology in a different way," said Hill. "When most people talk about space, they refer to the big civil space agencies and rockets - the most iconic elements of the industry. Very few people understand what our community is able to accomplish in space, because the technical information can be overwhelming. For 'On Orbit,' we want our guests to explain the value of space by answering questions about how these technologies will directly impact people's lives. This helps people come up with their own answers to the question that serves as our tag line – What's our business in space?"
Via Satellite launched the first episode of 'On Orbit,' Building Bridges Across the Digital Divide: Hybrid Satellite Networks with a conversation with Geeks Without Frontiers CEO David Hartshorn to decipher Digital Divide statistics and discuss the role that hybrid networks, satellites, and specifically the new LEO/MEO constellation satellites will play in providing connectivity to the world's 4 billion people without access to broadband. Click here to listen.
Since the inaugural episode, Via Satellite has released bi-weekly episodes including Launching Thousands of Smallsats with Spire Launch Manager Jenny Barna; The Business Value of Space Data with Deloitte's Specialist Leader in Space, Jeff Matthews; 'On Orbit' Episode No. 4 – 3D Printing Rockets with Tim Ellis, CEO and Founder of Relativity; and Episode No. 5 – Space Politics, Space Force with Defense Daily space and Capitol Hill reporter Vivienne Machi.
To subscribe and listen to 'On Orbit' visit https://www.satellitetoday.com/podcast or search for "On Orbit Podcast" on iTunes, Google Play, or any major podcast outlet.
About Via Satellite
Via Satellite, a monthly publication providing essential news and expert business analysis on the global satellite communications marketplace, including current and evolving applications, infrastructure issues, technology, and business and regulatory developments around the word reaches the most engaged community of satellite professionals and qualified industry decision makers.
About Jeffrey Hill
In addition to serving as Chairman of SATELLITE, the world's largest and longest-running commercial aerospace and satellite trade show, Jeff also serves as the Executive Editor of Via Satellite magazine. He advises on editorial strategy, contributes guest columns and interviews, and leads integration of publication and event media. His award-winning career in journalism and media management covers a wide range of professional industries and institutions. He landed his first job out of college in 2006 as a web editor of national urban planning and architecture magazine while moonlighting as a staff writer for Philadelphia's largest weekly newspaper. Since then, he has been published in several telecommunications, technology, design, research, and policy publications and newspapers. He joined Access Intelligence's aerospace team in 2008 and previously served as Web Editor for Next City magazine, and as the Director of Communications for Drexel University's Media Arts and Design colleges and programs.