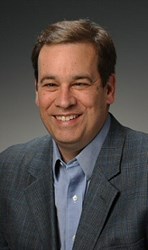 "We leveraged the latest technologies in Cloud, Mobile, Big Data and IT Management to enable our clients to release breakthrough products for their customers," said CEO Peter Buchanan.
West Hartford, CT (PRWEB) February 10, 2014
VIAcode Consulting, a rapidly growing software development company that serves major software vendors and Fortune 1000 companies, has announced that the Company played a critical engineering role in supporting 21 new software development projects for new and repeat clients throughout 2013. Client engagements ranged from complex enterprise business applications to entertainment-oriented consumer mobile apps. The Company's revenue has grown by close to 50 percent since 2011. Last year, revenue rose by more than 15 percent over 2012.
Cloud-based enterprise applications dominated the list of work performed, reflecting the ongoing trend permeating corporate America. Within this area of expertise, the Company developed numerous applications that connect Cloud services to internal IT Management systems. From a line of business perspective, VIAcode developed a broad array of applications – from a video-driven healthcare IT application enabling physicians to provide better treatment for patients to a Platform-as-a-Service software project that enables the delivery of a global eLearning platform.
Of the 21 software projects, 12 of them represent first-time engagements with new clients. The range of industries represented by the client base includes Energy, Financial Services, Games, Healthcare, Hospitality, Legal, Media and Technology.
"Our technologists took on a wider range of projects than ever before and performed admirably," said VIAcode CEO Peter Buchanan. "We leveraged the latest technologies in Cloud, Mobile, Big Data and IT Management to enable our clients to release breakthrough products for their customers."
The Company is known for strong Agile software development practices, which it refers to as 4DS. All of VIAcode's technologists are trained in 4DS and many are certified Agile Scrum Masters
About VIAcode
VIAcode builds and delivers commercial and "internal" software products that make a difference for our customers. We radically enhance the technical capabilities of our clients by deploying world-class technologists throughout the software development lifecycle to deliver high quality software products on time and on budget. Our clients include large software product companies, technology start-ups, and Fortune 1000 companies. To learn more, visit http://www.viacode.com
Media Contact: Liz Sara. Best Marketing LLC. LSara(at)bestmarketing(dot)net 202-255-0134