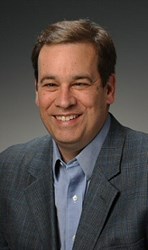 "We are pleased GSX approached us to work with their development team," said VIAcode CEO Peter Buchanan.
West Hartford, CT (PRWEB) January 06, 2014
VIAcode Consulting, a rapidly growing software development company that serves major software vendors and Fortune 1000 companies, has announced that the Company recently completed a software development project for GSX Solutions, a Microsoft partner that specializes in monitoring and reporting for messaging and collaboration environments. Experts from the two companies worked side by side on a Management Pack for Microsoft System Center Operations Manager (SCOM) 2012 R2, which GSX has now deployed.
GSX already had a Management Pack for integration of GSX Monitor for SCOM 2007. The GSX Monitor technology provides enterprise clients with real-time monitoring and proactive alerts to inform IT Administrators about what is occurring in their critical messaging environment before it impacts their business users. With the release of SCOM 2012, a new Management Pack was needed to enable its customers to efficiently manage their cloud and mobile infrastructure.
Leveraging VIAcode's Systems Center expertise and MP Tattoo, the Company's set of proprietary, automated tools that dramatically reduce the time required to test, stage and deploy a high quality MP, the team was able to build a fully functional and officially tested Management Pack in a matter of weeks. This new Management Pack will now enable GSX Monitor customers to have integrated scenarios for their whole IT infrastructure in SCOM 2012 R2.
"IT administrators can no longer simply monitor physical servers in a server room onsite, but must also be able to watch dozens of virtual servers running on a variety of software-based hypervisors that reside on physical boxes on-premise, in the cloud or a hybrid of the two," explained Jean-Francois Piot, VP Product Management, GSX Solutions. "All of the major OS, hypervisor and application providers - including Microsoft - have software to manage these environments, but, in many cases, third-party tools – such as VIAcode's Management Packs – provide more granular and automated features to keep everything in good working order and lower the total cost of ownership," he added.
"We are very pleased with having been approached by GSX to work with their development team on this particular Management Pack," said VIAcode CEO Peter Buchanan. "It is a great example of the power of the Microsoft Partner network and its active engagement in building products that leverage as well as complement Microsoft's technologies. We hope it will be the first of many joint engagements, where we can add value through the collective experience of our technologists. Our team has built dozens of management packs, integrators, orchestrators and configurators that enable the management of third-party applications within System Center."
As a Microsoft Gold certified and System Center Alliance partner, VIAcode has also created a number of value-added tools, including MP Mocco, MP Wiki, and MP Tuner, in addition to MP Tattoo which help to save time and money on SCOM Management Pack development and on-going operations. The VIAcode team exclusively uses these tools on client software development engagements.
About VIAcode
VIAcode builds and delivers commercial and "internal" software products that make a difference for our customers. We radically enhance the technical capabilities of our clients by deploying world-class technologists throughout the software development lifecycle to deliver high quality software products on time and on budget. Our clients include large software product companies, technology start-ups, and Fortune 1000 companies. To learn more, visit http://www.viacode.com.
Media Contact: Liz Sara. Best Marketing LLC. LSara(at)bestmarketing(dot)net 202-255-0134