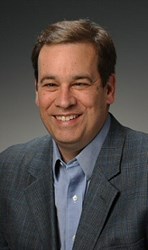 "VIAcode has IT expertise in optimizimg System Center performance through the many Management Packs, integration and orchestration solutions we have built," said Peter Buchanan, CEO.
West Hartford, CT (PRWEB) September 16, 2013
VIAcode Consulting, a rapidly growing software development company that serves major software vendors and Fortune 1000 companies, has announced that Microsoft has signed a renewed alliance agreement with Company that extends the relationship for another two years.
Under the terms of the agreement, Microsoft will continue to promote software solutions designed and developed by VIAcode that add value and efficiency to the Microsoft System Center family of products. In addition, Microsoft plans to work with VIAcode on the creation of new software applications addressing various components of Microsoft System Center during the next 24 months. The two companies also plan to pursue the creation of jointly-authored collateral materials and white papers focused on these new software applications and components.
"VIAcode is delighted by Microsoft's decision to extend our official relationship for another two years," said VIAcode Practice Leader, Roman Yuferev. "We have enjoyed a unique relationship with the System Center team whose insight has helped us to create a suite of components that enhance the performance of Microsoft System Center, the most widely used IT management suite for data centers around the world," he continued.
"With the release of Microsoft System Center 2012 R2, customers can take advantage of solid technology that enables hybrid cloud infrastructure," said Brian Hillger, Director, Product Marketing, Microsoft. "We are happy to continue our relationship with VIAcode to give IT additional capabilities built on the System Center foundation. VIAcode Management Packs for System Center Operations Manager 2012 R2, for example, can help IT managers resolve issues faster and increase system availability."
"Over the past decade, VIAcode has become known for our IT expertise in helping companies optimize the performance of System Center by improving application integration, configuration, and monitoring through the many Management Packs, integration and orchestration solutions we have developed," explained Peter Buchanan, CEO, VIAcode. "Our close work with Microsoft has enabled our team to innovate and share those innovations across the global IT landscape," he said.
About VIAcode
VIAcode builds and delivers commercial and "internal" software products that make a difference for our customers. We radically enhance the technical capabilities of our clients by deploying world-class technologists throughout the software development lifecycle to deliver high quality software products on time and on budget. Our clients include large software product companies, technology start-ups, and Fortune 1000 companies. To learn more, visit http://www.viacode.com.
Media Contact: Liz Sara. Best Marketing LLC. LSara(at)bestmarketing(dot)net 202-255-0134