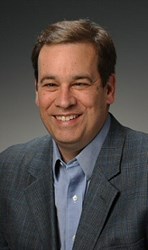 "For each new client-related software engagement, our team engages all the developers on that project in the testing design and planning process," said Peter Buchanan, CEO.
West Hartford, CT (PRWEB) September 11, 2013
VIAcode Consulting, a rapidly growing software development company that serves major software vendors and Fortune 1000 companies, has announced the availability of a complimentary white paper for software developers: "Best Practices in Automated Software Testing: Four Key Steps to Success." It is available for download now.
In this white paper, VIAcode author Sergey Mikhalev, Senior Developer, provides compelling reasons for software developers to outline a testing approach for their new business applications at the conceptual stage of the application – rather than at the end. He then offers a thorough discussion of how to design and build an effective software testing strategy and plan that will ensure a stable, bug-free application.
The paper focuses on four key software testing areas: manual vs. automated approaches; testing API's vs. UIs – when and why; the value and extent of Unit Tests; and why the testing strategy needs to evolve from one application to the next. Within each of these topics, Mr. Mikhalev provides a series of specific, 'best practice' approaches and developer tips. The overall document provides a solid treatise on how to design and execute a solid software testing process that produces exemplary products that are bug-free.
"Most software programmers do not even think about testing what they have built until the final stage of development is complete," explains Mr. Mikhalev. "Unfortunately, this approach does not always ensure that the resulting application is flexible, maintainable and stable," he adds.
"Building a solid and mature software development test strategy requires vision, time, dedication and a roadmap," said VIAcode CEO Peter Buchanan. "For each new client-related software engagement, our team engages all the developers on that project in the process. Doing so not only saves time in the end, but guarantees higher quality applications every time," he continued.
VIAcode develops software both for product companies that want to deliver packaged applications to their customer bases and for businesses that need "internal" products that make their key lines of business run better.
About VIAcode
VIAcode builds and delivers commercial and "internal" software products that make a difference for our customers. We radically enhance the technical capabilities of our clients by deploying world-class technologists throughout the software development lifecycle to deliver high quality software products on time and on budget. Our clients include large software product companies, technology start-ups, and Fortune 1000 companies. To learn more, visit http://www.viacode.com.
Media Contact: Liz Sara. Best Marketing LLC. LSara(at)bestmarketing(dot)net 202-255-0134