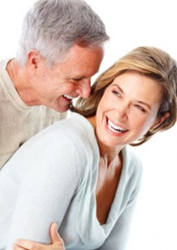 Melanoma is diagnosed in around 76,000 people each year, and results in about 9,700 deaths.
Chicago, IL (PRWEB) June 25, 2014
The prescription drug safety center DrugNews.net has added new research information to the site for patients who have taken popular erectile dysfunction drugs like Viagra. After a recent study found men who'd taken the drugs had a higher rate of skin cancer*, doctors are recommending more research**.
DrugNews was created to provide the latest on prescription drug recalls, safety alerts, research and litigation news to those patients using these products. Visitors can recognize potential dangers, see if others are experiencing similar side effects and decide if they need legal advice.
Viagra, or sildenafil, has been taken by an estimated 23 million men worldwide since it was introduced in 1998***.
In a recent study published by the American Medical Association, researchers found those who have taken the drug have a 84% higher occurrence rate of melanoma*. The study tracked more than 25,000 men around age 65 and researchers noted patients had higher melanoma rates with the drug regardless of a family history of skin cancer, whether they lived in high UV light exposure areas, or had other kinds of cancer**.
Melanoma is diagnosed in around 76,000 people each year, and results in about 9,700 deaths**.
Now, DrugNews has learned that Dr. June Robinson of Northwestern University's Feinberg School of Medicine, who wrote an accompanying editorial to the study, has recommended further research to identify the skin cancer risks of erectile dysfunction drugs**.
Lawyers are investigating claims for those affected. Anyone diagnosed with melanoma after taking an erectile dysfunction drug is encouraged to visit DrugNews or speak with a lawyer about their legal options. DrugNews only recommends lawyers who have already handled ED skin cancer lawsuits.
For more information on the research, side effects and litigation news related to erectile dysfunction drugs and skin cancer, or to speak with a lawyer, visit http://www.DrugNews.net.
*JAMA, 4/7/14; http://archinte.jamanetwork.com/article.aspx?articleid=1857095
**NBC News, 4/7/14; nbcnews.com/health/health-news/viagra-may-boost-risk-deadly-skin-cancer-study-finds-n73976
***NBC News, 4/4/13; nbcnews.com/id/8004291/ns/health-mens_health/t/blindness-noted-men-using-impotence-drugs/#.U4yQWyhwGfQ