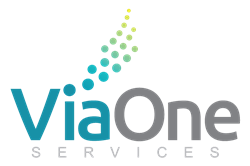 "We knew the Summer Founders Program was a good fit for us to contribute to because ViaOne's leadership team takes the success of its internal mentoring program for our staff very seriously."
KENNETT SQUARE, Pa. (PRWEB) June 30, 2020
ViaOne Services announced today that it has made a charitable donation in support of the University of Delaware Horn Entrepreneurship Summer Founders Program and will provide mentorship to participating student groups throughout the program. The Summer Founders Program provides students with both a startup accelerator and summer job that allow them to work full time over the course of the summer on their business or social venture without the demands of the academic year.
The spirit of the Summer Founders Program aligns perfectly with the vision ViaOne Services has of starting and growing a variety of successful businesses. The company understands the importance of developing young entrepreneurs and providing them with both funding and mentorship to help their startup visions succeed.
"We knew the Summer Founders Program was a good fit for us to contribute to because ViaOne's leadership team takes the success of its internal mentoring program for our staff very seriously," said David B. Dorwart, CEO of ViaOne Services. He went on to say, "I think the fact that 98% of our employees said they would recommend working at ViaOne during a recent survey speaks to the positive impact mentoring has. We believe the value the Summer Founders Program brings to the ambitious minds in this region is truly important and benefits everyone."
The Summer Founders program takes place over approximately 12 weeks from June to August. Each team of students receives up to a $10,000 grant and a stipend while working to develop their ventures along with routine mentoring, educational sessions, and progress meetings with program advisors. The program is designed with great flexibility that allows varying structure and more individualized mentorship for students to focus on unique and specific goals surrounding their startup or social venture. The program concludes with a Demo Day, which is a presentation to mentors, advisors, and stakeholders.
One of the key benefits the program brings to students is the access to mentors that can help them build a path toward accomplishing their goals. "I am honored to participate in the program mentoring and I am really looking forward to working with the students and sharing my experience, skills, and insight with them," said Mr. Dorwart. He added, "I am interested in hearing their ideas and I am excited to meet the next generation of young leaders who will bring new innovations and a fresh perspective to our area."
For more information on The University of Delaware Horn Entrepreneurship Summer Founders Program, please visit: https://www.udel.edu/research-innovation/horn/venture-support/summer-founders/
About ViaOne Services:
ViaOne Services is a dedicated and growth-minded family of professionals with hundreds of years of experience in a broad range of industries. In addition to founding, funding, growing, and scaling dozens of ViaOne-owned and operated businesses, the company also provides turnkey Operational, Marketing, Finance, Accounting, and Logistical services to external clients seeking to remove barriers to growth and quickly expand revenue.
ViaOne Services is a 2019 recipient of the Blue Hen 17&43 Award for "Fastest Growing Companies" from the University of Delaware.