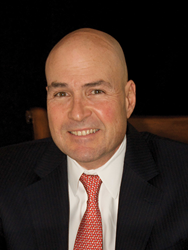 "While these steps are not guaranteed to avert all tragedies, they can help us preserve the safety of our friends and families, as well as ourselves, to the best of our abilities."
(PRWEB) June 11, 2014
Noting that the summer season is when most people take advantage of increased leisure time, personal injury attorney Victor A. Rotolo shares five safety tips for attending large crowd events. Many activities and venues draw large crowds, particularly at this time of year. These crowds could prove to be the source of apprehension and anxiety for many people due to the violent events reported on the nightly news. While not all tragedies can be prevented, a little planning can go a long way to furthering crowd safety.
1. Draw up an emergency plan. Before arriving at the event, discuss where and when family or group members should meet after going their separate ways or if they inadvertently get separated from each other. If there are young children in your group, explain who they can turn to for help – a police or security officer or another mother with children. Make sure all group members exchange cell phone numbers to help you contact each other. If children are too young to accurately remember phone numbers, write them down and attach the numbers to the children in some fashion, on an ID bracelet or pinned to their clothing. Finally, share your plan with any caregivers who may be helping your family.
2. Take a group photo. Being able to provide a detailed description is crucial to helping locate missing people and what better way to identify someone than with a photo. These days, almost everyone has a cell phone with a camera. Take advantage of that feature to take a clear group photo before entering the event. This photo can prove useful in helping searchers locate any member of your party that may go missing.
3. Familiarize yourself with your surroundings. Take note of where all the exits are – not just the closest one. It is very possible that the nearest exit could be blocked by panicked crowds or otherwise obstructed and an alternate route may be your only way out.
4. Be responsive. If something does happen, respond quickly. Do not wait around to figure out what is going on or to gather your belongings. At the first sign of trouble, leave.
5. Lastly, don't be afraid to speak up. Shortly after the attack on the World Trade Center, the slogan, "If you see something, say something" was adopted as a national campaign and has remained in effect ever since. Its object is to urge everyone who sees suspicious items or activities to report them immediately so they can be checked out before they become a problem and cause damage or injury. This past January, New Jersey released a free phone app for both iPhone and Android users, SAFE-NJ, which allows users to quickly record any suspicious activity, behavior or incident and send details to the proper authorities. Even without the app, however, anyone can and should call 9-1-1 to report anything that gives them cause for alarm.
The issue of public safety is of utmost concern to Mr. Rotolo, who served as an Elizabeth, N.J. police officer before becoming an attorney. "We are confronted with news of violent activities on an almost daily basis, but this news should not prevent us from enjoying our time together as friends and family," stated Mr. Rotolo. "The important thing is to spend this time together safely. While these steps are not guaranteed to avert all tragedies, they can help us preserve the safety of our friends and families, as well as ourselves, to the best of our abilities."
Mr. Rotolo has practiced law for over 32 years, specializing in personal injury, family law, criminal defense and civil litigation. In 1987, Mr. Rotolo established The Rotolo Law Firm of Lebanon, N.J. where, together with his legal team, he serves the legal needs of clients throughout central New Jersey, specifically in Hunterdon, Somerset, Morris and Warren Counties. Mr. Rotolo's abilities as an attorney have earned him the respect of peers and clients alike, as evidenced by his inclusion to a number of honorary lists, including the New Jersey Super Lawyers list, the American Society of Legal Advocates' list of Top 100 Litigation Lawyers in New Jersey, and the National Trial Lawyers's Top 100 Trial Lawyers list. Mr. Rotolo also holds an "AV" rating from Martindale-Hubbell.
For more information on Mr. Rotolo and The Rotolo Law Firm, visit http://www.rotololawfirm.com.