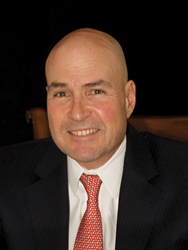 "There are drivers who will try to drive without insurance and when discovered, those drivers face serious consequences."
(PRWEB) May 02, 2014
Although failure to have adequate automobile insurance is a violation of New Jersey law, attorney Victor A. Rotolo concedes that not all drivers abide by it. To compensate for this, the State's insurance requirements are set up to protect insured motorists who have the misfortune of getting into an accident with uninsured or underinsured drivers.
New Jersey law requires drivers to carry three types of insurance: liability, Personal Injury Protection (PIP) – otherwise known as "no-fault" insurance – and Uninsured or Underinsured Motorist Insurance (UMI). Liability insurance covers property damages resulting from the accident if you are found responsible for the accident, while PIP covers medical expenses for injuries sustained in the accident regardless of who was at fault. UMI, or Uninsured Motorist Insurance, covers the policyholder if he or she is involved in an accident with an uninsured or underinsured driver.
UMI is built into a driver's automobile insurance policy. This insurance covers repairs to damaged vehicles and compensation for injuries the policyholder may have incurred in the accident when the accident is the fault of the uninsured or underinsured driver. However, UMI usually has strict coverage limits; extensive injuries and damages often fall outside those limits. That is why Mr. Rotolo advises that people contact their insurance agent to purchase the highest UMI limits available which, Mr. Rotolo informs, is very reasonably priced. Mr. Rotolo explains, "The worst possible experience is to be seriously injured by someone who has no insurance or inadequate insurance. That is why it is so important to speak to your insurance agent. Again, people need to purchase the highest limit available."
According to State law, all New Jersey motorists are required to provide proof of their insurance under several circumstances: before they get their vehicles inspected; whenever they are stopped by police for a traffic violation or a spot check; and when they are involved in an accident. "Still, there are drivers who will try to drive without insurance," Mr. Rotolo noted. "And when discovered, those drivers face serious consequences."
New Jersey law (N.J.S.A. 39:6B-2) stipulates that failure to produce proof of insurance subjects New Jersey drivers to fines of $300 for the first offense, plus community service and the possible suspension of their driver's license for one year. Second offenses carry fines of $500, 14 days jail time, community service and a two-year suspension of driving privileges. Additionally, lack of adequate insurance carries a surcharge of $250 per year for three years, for a total of $750.
As a former police officer and an attorney Certified by the Supreme Court of New Jersey as a Civil Trial Attorney, Mr. Rotolo has dealt with his share of accidents, both on the streets and in civil court. The milder weather of spring and summer increases the probability of traffic accidents as more vehicles take to the already congested New Jersey roads. Motorists should know their rights and be aware of the consequences when accidents are compounded by the lack of insurance coverage as required by State law.
Mr. Rotolo has helped countless clients through the aftermath of traffic accidents and motor vehicle violations. After serving as a police officer in the City of Elizabeth, N.J., he graduated from Seton Hall Law School and subsequently started The Rotolo Law Firm in Lebanon, N.J. Mr. Rotolo and his legal team provide legal services to clients throughout central New Jersey, focusing on Hunterdon, Morris, Somerset and Warren counties and their surrounding areas. The Rotolo Law Firm specializes in civil litigation, personal injury, criminal defense, divorce and family law, and DUI/DWI and other motor vehicle violations. To learn more about Mr. Rotolo and his Firm, visit http://www.rotololawfirm.com.
Sources:
http://www.state.nj.us/dobi/division_consumers/insurance/basicpolicy.shtml
http://www.state.nj.us/mvc/Violations/Surcharges.htm