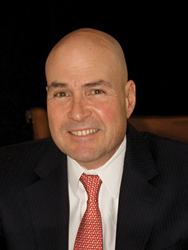 Take you children to Drug Court in your county. It is a sobering wake-up call.
Lebanon, N.J. (PRWEB) February 28, 2014
Victor A. Rotolo, a former police officer in the City of Elizabeth, N.J., stated, "I saw first-hand the devastating effects drug use and related illegal activities have not only on users, but on their friends and families as well." Rotolo, now a seasoned criminal defense and family law attorney, frequently helps families pick up the pieces after a loved one becomes involved with drug use. "It is just heartbreaking to see these kids come into my office with their parents. These are the lucky ones – the ones that can still walk into my office to get help," Rotolo continues.
Statistics for 2013 were recently released by the Hunterdon County Prosecutor's Task Force, "Guns, Gangs and Narcotics," on the results of its efforts for that year. Hunterdon County is the county where Rotolo lives and works. In 2013, the Task Force alone arrested 87 individuals for drug-related offenses and confiscated illegal drugs valued at $299,000. The Task Force also recovered currency in the amount of $54,000 and seized three vehicles in connection with the drug arrests. These figures do not represent drug-related arrests made by local law enforcement agencies throughout the County.
In 2011, there were 368 deaths related to heroin in New Jersey's 21 counties – up from 287 in 2010 – a 28% increase in one year. "One extremely disturbing fact to me is that the heroin and prescription overdoses have risen throughout New Jersey and skyrocketed in Ocean County in 2013," states Rotolo. Rotolo continues, "Ocean County - the "Jersey Shore" - where all New Jersey kids go to have fun. I talk to my kids and their friends about not getting involved with drugs of any kind every chance I get. I urge other parents to do the same. What parents may not be aware of is that the marijuana in this area is often laced with opiates, such as heroin and OxyContin, making the marijuana a true gateway drug."
The use of prescription drugs and heroin, both highly-addictive substances, is continuing to increase at a startling rate among teens and young adults. The latest statistics available from the Centers for Disease Control reported that there were 38,329 deaths by overdose reported in the United States in 2010. In fact, drug overdoses have replaced motor vehicle accidents as the number one cause of accidental death of Americans between the ages of 25 and 64. Most of these overdoses have been attributed to heroin and prescription drug abuse.
While drug use, along with associated crimes and overdoses, continues to be a growing epidemic plaguing young people throughout the Northeast, including New Jersey, a 2012 survey startlingly revealed the number of Hunterdon County high school students confessing to having used heroin was higher than the national average.
"Heroin is in everyone's backyard these days. Our kids need to understand how destructive drugs are and how just one incident has the potential to impact the rest of a young person's life." Rotolo offers this advice to parents everywhere: "Take your children to Drug Court in your county. It is a sobering wake-up call. They will see folks in their sixties who have been in the system their entire lives because of their addictions in handcuffs and orange jumpsuits."
Mr. Rotolo, a family man himself, feels it is up to parents to be diligent about warning their children of the dangers of drugs. Although his advice to parents to take their children into a Drug Court may shock some, he believes that a look at all the troubled lives one can see on such a visit would take the glamour out of drugs.
Mr. Rotolo is a highly respected attorney with over 30 years of experience, specializing in the areas of juvenile offenses, record expungement, family law and divorce, personal injury and criminal defense. The Rotolo Law Firm has been providing quality legal services to clients in Hunterdon, Somerset, Warren and Morris Counties in New Jersey and surrounding areas since 1987. For more information, visit the Firm's website at http://www.rotololawfirm.com.