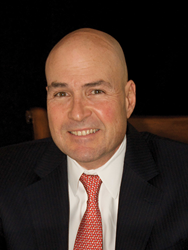 These scammers deceive innocent people out of significant sums of cash by using scare tactics.
Lebanon, N.J. (PRWEB) March 31, 2014
Alarmed by recent reports of widespread telephone tax fraud attempts, Victor A. Rotolo, founder of The Rotolo Law Firm of Lebanon, N.J., advises using caution when divulging personal information to strangers since release of such information can result in a significant loss of money and/or identity theft.
According to an Associated Press report from March 20, con artists have targeted in excess of 20,000 taxpayers already this year, stealing over $1 million in what Internal Revenue Service (IRS) officials claim is the biggest scam they have seen. This most recent deception involves people pretending to be agents of the IRS and demanding immediate payment of bogus tax debts either by wire transfer of funds or prepaid debit cards.
"This is very alarming, particularly now in the height of the tax-filing season," stated Mr. Rotolo, who specializes in personal injury law, civil litigation and criminal defense. "The scariest part is that some of these people use actual identifying information when they call. By revealing that they know the last four digits in their victims' Social Security number, they hope to convince these victims the call is legitimate," he explained. "These scammers deceive innocent people out of significant sums of cash by using scare tactics," he added, referring to reports that victims had been threatened with the loss of their businesses or driving privileges, deportation and even arrest if they fail to comply.
Mr. Rotolo urges people to take steps to protect themselves from scams like these. First you need to know whether or not you are a victim of a scam. The first tipoff in these scams is the telephone call. The IRS reported it does not use electronic media of any kind, including phone calls, to contact individuals about tax issues regarding refunds, audits or arrears on their taxes. These matters are conveyed through written letters. Any communications you suspect are fraudulent should be reported immediately to the IRS. The IRS website, http://www.IRS.gov, offers guidelines for reporting suspected scams, as well as tips for protecting ones identity.
Identity theft is also of great concern because of the extensive harm it can do to a person's reputation and financial well-being. It can take months and even years to recover from this harm. There are a number of ways in which someone can access your personal information and steal your identity:

posing as an authority in need of this information through phone calls or emails;
retrieving such information from your trash;
accessing the information from unsecured websites; or
stealing your purse or wallet.
"Once someone else has your personal information, they can wreak all sorts of havoc," explained Mr. Rotolo. Identity thieves can drain your bank account, run up debt in your name, and even find employment under your identity creating income tax complications that could result in charges of tax fraud against you. "It is very important to safeguard your personal information at all times," Mr. Rotolo advises, offering the following tips:
Divulge your Social Security number only when absolutely necessary, such as on applications for jobs, bank accounts, and passports. Otherwise keep your card in a secure place and do not carry it with you.
Do not give bank account or other personal information to strangers over the phone or by email. Only release that information to confirmed legitimate sources.
Use only secure internet sites when conducting any financial transaction including shopping.
Shred all papers containing personally identifying information.
Mr. Rotolo is no stranger to crime. Before starting his law practice in 1987, he served as a police officer in Elizabeth, N.J., where he upheld the law and protected people. That experience gives him a unique perspective as a lawyer continuing his commitment to defending the rights of his clients.
The team of experienced attorneys at The Rotolo Law Firm provides legal services to clients in Hunterdon County and the surrounding communities of Warren and Somerset Counties, specializing in the areas of criminal defense, personal injury, divorce and family law, civil litigation, DUI/DWI violations, business disputes and employment law. Mr. Rotolo's numerous awards and honors attest to the high level of recognition and respect he holds among his peers, the judiciary and his clients alike. For more information on Mr. Rotolo and his law firm, visit http://www.rotololawfirm.com.