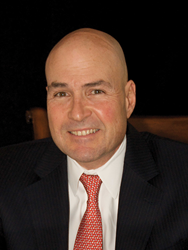 "The effects of identity theft would be upsetting for anyone, but for children to discover ruined reputations before they even start out on their own can be devastating."
Lebanon, NJ (PRWEB) July 31, 2014
Identity theft is a fast-growing crime that takes on many forms, reaching way beyond a few fraudulent charges against credit cards and having devastating effects on victims' finances, reputations and, in some cases, even healthcare. "It is bad enough when this happens to an adult," stated family law attorney Victor Rotolo, "but when children's identities are stolen, it presents a whole new set of problems, some of which may not be discovered for years."
The Department of Justice (DOJ) data shows identity theft is quickly becoming the leading form of financial crime:

Over 16 million Americans reported being identity theft victims in 2012;
For the five-year period from 2005 to 2010, incidents of credit card theft rose by 50%;
The number of known malware programs intended to steal personal data has increased from 1 million in 2007 to around 130 million today.
"While there is no surefire way to protect your identity from being stolen, most adults know enough to take steps to guard their personal information and to keep on top of their credit and medical reports," Mr. Rotolo said. "Unfortunately, identity thieves don't always make a distinction between adults and children."
Foster children are especially vulnerable to this crime because they often move from home to home and, as a result, their personal information is exposed to more people. However, any child can be exposed to identity theft. In fact, it has been reported that in the past five years identity theft involving children under six years old has doubled. Child identities are often more attractive because they come with clean credit records.
National statistics on the prevalence of child identity theft are hard to come by. Often these crimes go undetected until children reach the age where they are applying for a job or a school loan, and, therefore, by the time the identity theft of a child is disclosed, the trail has gone cold and it becomes more difficult to repair damages to the child's credit report.
Most disturbing according to the DOJ statistics is that of the child identity theft crimes reported, more than 70% are classified as "friendly fraud," that is fraud committed by a family friend or a relative – in some cases, even the child's own parents.
"Since most children do not use credit or debit cards, it is easy to overlook the fact that they, too, can be victims of identity theft," said Mr. Rotolo. "It is up to the adults in their lives to protect them."
In addition to names, passwords and Personal Identification Numbers (PINs), identity thieves look for Social Security numbers, bank account and passport numbers, student or insurance IDs and even the information provided on college financial aid applications.
Signs that a child may be the victim of identity theft include receiving collection notices for services or goods not received; being notified by the Internal Revenue Service of failure to pay income taxes when the child is not working; and being refused benefits from the government because they are already being paid to another account using the child's Social Security number. Short of these red flags, the Federal Trade Commission recommends checking sometime around a child's 16th birthday to see if he or she has a credit report and, if so, to verify its accuracy. This provides sufficient time to correct any errors on the report before the child is ready to seek a job or apply for a school loan.
"The effects of identity theft would be upsetting for anyone, but for children to discover ruined reputations before they even start out on their own can be devastating," warned Mr. Rotolo. "Taking steps to guard personal data and to keep on top of financial and medical histories can help to mitigate the damaging effect of these crimes."
Mr. Rotolo has over 30 years of experience specializing in the areas of family law, criminal defense and civil litigation. With 55 client reviews, Mr. Rotolo received a "superb" rating from Avvo, having achieved the highest available score of 10, and an "AV" rating from Martindale-Hubbell, which is based on peer reviews. Additionally, Mr. Rotolo has been named to the New Jersey Super Lawyers list consecutively from 2006 through 2014 and was included on the Top 100 Trial Lawyers in 2013 and 2014 by The National Trial Lawyers. The Rotolo Law Firm, which he founded in 1987, is located in Lebanon, NJ, easily accessible to both Clinton and Flemington, NJ and surrounding areas via Routes 78, 22 and 31.
To review selection criteria for the above-mentioned lists, visit The Rotolo Law Firm webpage and learn more about Mr. Rotolo and The Rotolo Law Firm, by visiting http://www.rotololawfirm.com.
Sources:
http://www.nbcnews.com/feature/in-plain-sight/preying-vulnerable-foster-youth-face-high-risk-identity-theft-n157641
http://www.wtsp.com/story/news/2014/07/15/identity-theft-ensnares-millions-while-the-law-plays-catch-up/12662365/
http://www.consumer.ftc.gov/articles/0040-child-identity-theft
http://www.usatoday.com/story/money/personalfinance/2013/04/14/identity-theft-growing/2082179/