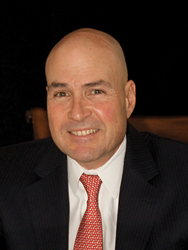 In order to survive divorce negotiations today, one needs to look ahead and take a realistic assessment of his or her needs and what can be done to ensure future financial security.
Lebanon, NJ (PRWEB) October 31, 2014
For years the laws for alimony in New Jersey had been criticized as being archaic and unfair. Then last month Gov. Chris Christie signed the New Jersey Alimony Reform Act of 2014, changing the balance of power between divorcing spouses so that each now has a more equal say in settlement negotiations. Whether these changes went far enough to improve the fairness of alimony is still too soon to tell. However, NJ divorce attorney Victor Rotolo stresses the need for couples to understand the changes and their possible impact during divorce proceedings and in the future.
"One question many people have is how the new alimony laws will impact their divorce settlement negotiations," stated Mr. Rotolo. "With the abolition of permanent alimony, the impact can be significant for some."
The new law replaces permanent alimony with what is termed "open durational alimony," so that alimony is no longer a lifetime obligation. This change, which affects only couples who are currently divorcing or will divorce in the future, stipulates that for couples married for less than 20 years, alimony payments cannot exceed the length of the marriage.
One of the biggest complaints about the old alimony laws in New Jersey related to the post-divorce issue of retirement. In the past, applications for reduction of alimony payments could be denied if a judge believed the paying spouse was taking retirement solely for the purpose of reducing or terminating his or her obligations. Now judges cannot deny applications for modification once the paying spouse reaches the full retirement age as defined under the Social Security Act, even if that spouse is healthy and able to work. Instead, the applications more likely than not will be considered at a Plenary Hearing, at which time the supported spouse would have the burden of proving why payments should not be reduced or terminated.
The change in alimony laws makes it necessary for couples to look ahead when negotiating their divorce settlement, according to Mr. Rotolo. Paying spouses now have the opportunity to evaluate their financial situation in retirement and either apply for modifications to their obligations prior to retirement or have retirement stipulations incorporated in their final divorce judgment. Previously, the paying spouse often had to retire before requesting such modifications. Because modifications can now be negotiated beforehand, supported spouses have the opportunity, as well as the obligation, to assess what financial support they will need when their exes retire, allowing enough time to make the necessary plans to attain that support.
"In order to survive divorce negotiations today, one needs to look ahead and take a realistic assessment of his or her needs and what can be done to ensure future financial security," said Mr. Rotolo.
Among the things divorcing couples need most to survive divorce negotiations today are:

A complete inventory of their assets;
A full understanding of their credits and debts;
A firm grasp of the tax implications that could affect them;
A realistic assessment of their current and future financial needs; and
A plan to fulfill those needs independently.
Until the full impact of New Jersey's new alimony laws are evaluated, couples would be well served to negotiate in good faith to guarantee their individual financial needs are met.
Mr. Rotolo has more than 30 years of litigation experience, specializing in divorce and family law, personal injury, and criminal defense. Founder of The Rotolo Law Firm of Lebanon, NJ, Mr. Rotolo provides legal services to clients throughout Hunterdon, Somerset and Morris counties. For more information on Mr. Rotolo, visit the firm's website at http://www.rotololawfirm.com.